How to change the visibility of a catalogue?
The terms used in the article below correspond to iSYBUY. To find iBAT equivalents, click on this link.
If you have just realised that a catalogue is visible to your entire group, when you only wanted it to be visible to one company or one project, you must read this article to find out how to change the scope of visibility.
In this article :
How to change the visibility perimeter of a catalogue?
The first step is to go to the "Management" tab (1) and select the "Supplier catalogues" box (2).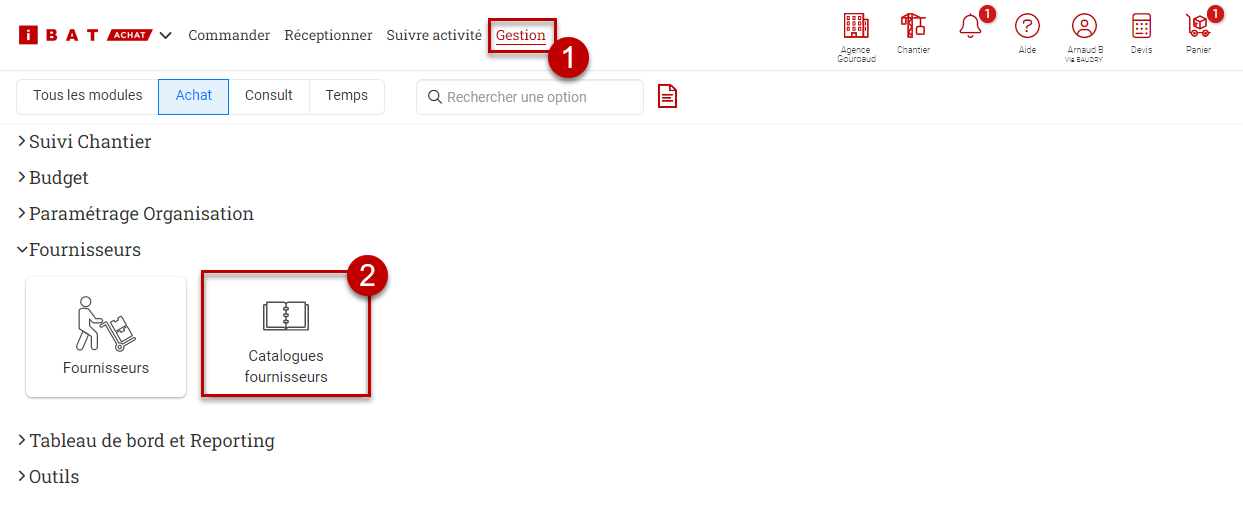 On this page you will find a search bar (1) to find the catalogue you are looking for, or you can use the search bar (2) in each column to perform a more precise search. Click on the catalogue of your choice.

Then click on the "Modify details" button at the top of your screen.

In the pop-up window that opens, go to the "Catalogue visibility" section (1), then click on the red cross (2) to delete the choice you have made and display the 3 basic fields again: Group, Company and Project.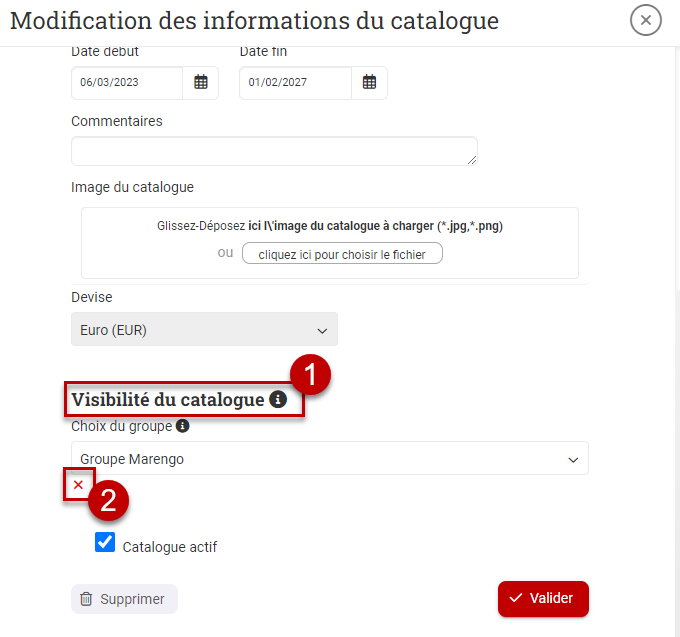 Choose the visibility of your choice for this catalogue (1) then click on "save" (2).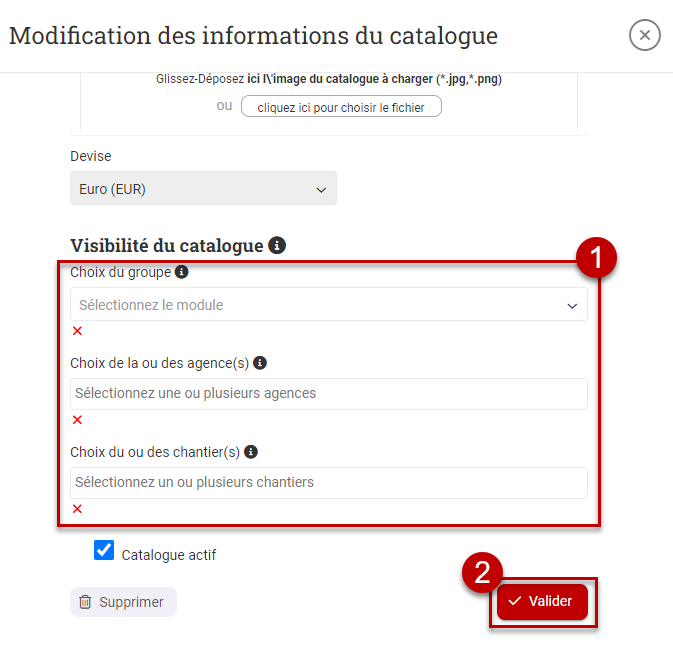 You are redirected to the supplier catalogue page. You can see that the catalogue is not online (1), so click on "Publish items and prices" (2) to publish it on the new visibility you have just chosen.

Do you have any other questions we haven't thought of? Send us your request at this address. We look forward to hearing from you!
Related keywords :
catalogue - management - supplier - visibility - modified - view - purchase