Management of supply requests for open orders.
The terms used in the article below correspond to iSYBUY. To find iBAT equivalents, click on this link.
You have the option of defining an authorised overrun percentage for supply requests in relation to the amount of the order.
By default, there is no percentage authorised. If you would like to have one, please write to us at support@ibat-solution.com specifying the percentage you would like to authorise. In this way, depending on the approximate amount ordered in the case of an open order, you will be able to request supplies in excess of this amount without having to modify the order first.
In this article :
How to submit a requisition for an open order ?
The first step is to go to the "Receive" tab (1) and click on the open order of your choice (2).

Once you are on it, click on "request for supply" to place a delivery call to the supplier.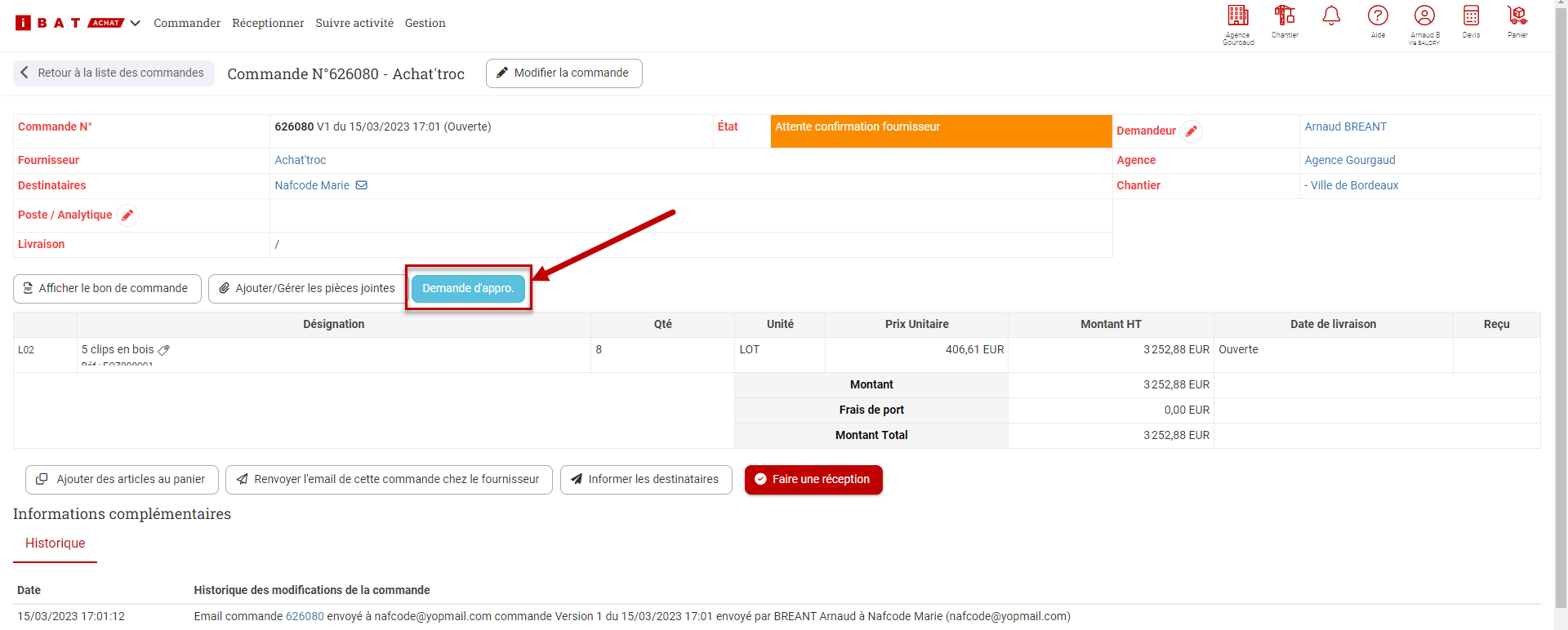 On the page that opens, add a forecast delivery order for each item line by clicking on "+".

Fill in the following information for each delivery call: "Date", "Time" and "Quantity" (1), then add a "Comment" (2). Then click on "Save and inform supplier" (3).
How to receive a requisition ?
On receipt, the quantities are pre-filled according to the changes made previously.
You will then see the total quantity requested in the last supply request sent to the supplier (1) and the quantity already received following the last supply request (2).
To complete your reception, fill in the rest of the information and click on "save and continue reception" (3).

If you select the order again in the "Receive" tab, you can again make a supply request (1) and make a receipt (2). This time you can also clear the order (3) if you wish.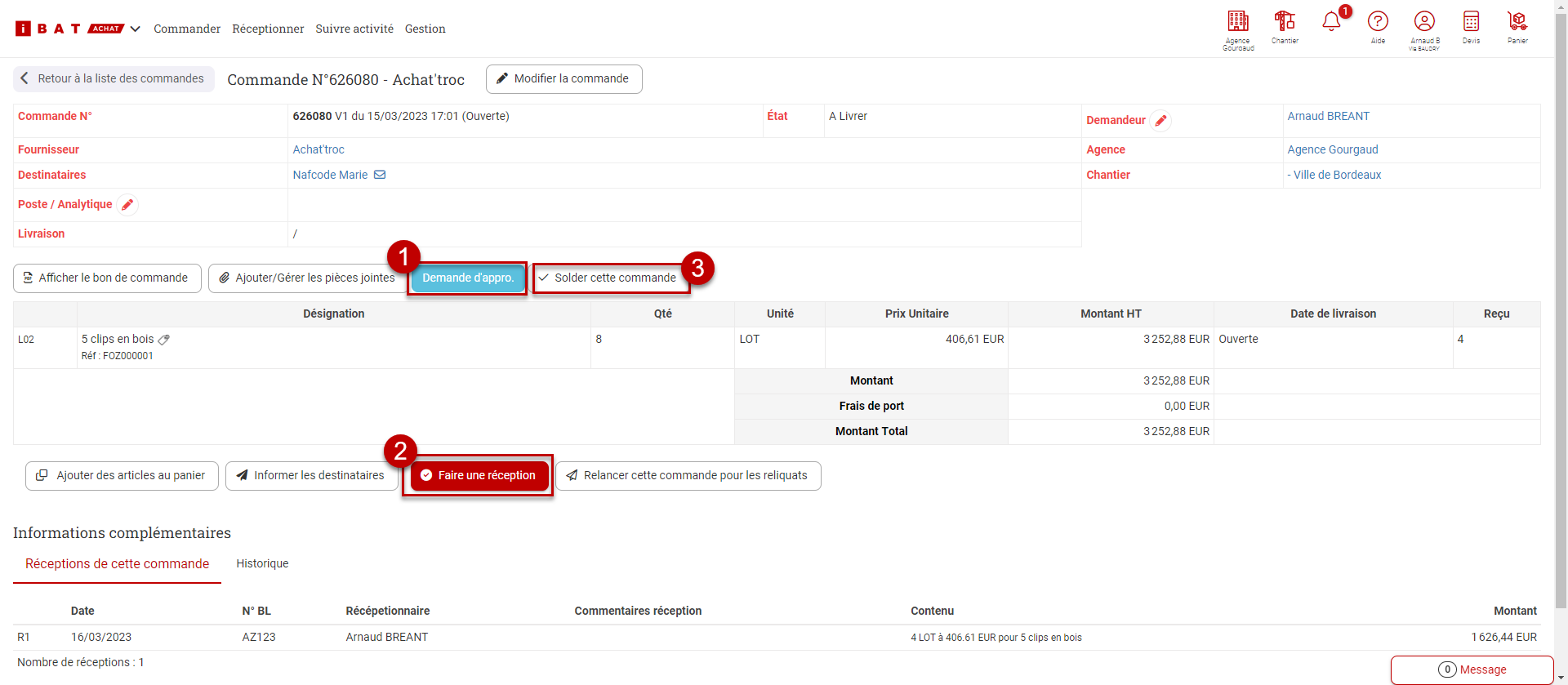 Note :
You can track your supply requests at any time by clicking on the corresponding tab (1) in the Management menu (2).
Do you have any other questions we haven't thought of? Send us your request at this address. We look forward to hearing from you!
Related keywords :
Receive - authorisation - percentage - % - overrun - request - appro - supply - order - open - purchase