Auto-receipt of orders below a certain threshold
The terms used in the article below correspond to iSYBUY. To find iBAT equivalents, click on this link.
In the Company file, you can define an automatic order reception threshold below which auto-receipt will be possible. In this way, you can choose when finalising the order whether or not you wish to auto-receive the order.
In the case of auto-receipt, you will need to enter a BL number and a date of receipt before finalising the order. Finally, the order will be auto-received in iSYBUY on the reception date indicated above.
Note :
This function is available for all types of order (standard, regularisation, open and subcontracting).
In this article :
How to set an auto-reception threshold ?
The first step is to go to the Company tab (1) in the Management menu (2).

Once you have chosen the company of your choice, click on "Change details".

You will find a box to fill in called "automatic order reception threshold". Indicate here the amount below which auto-receipt will be possible.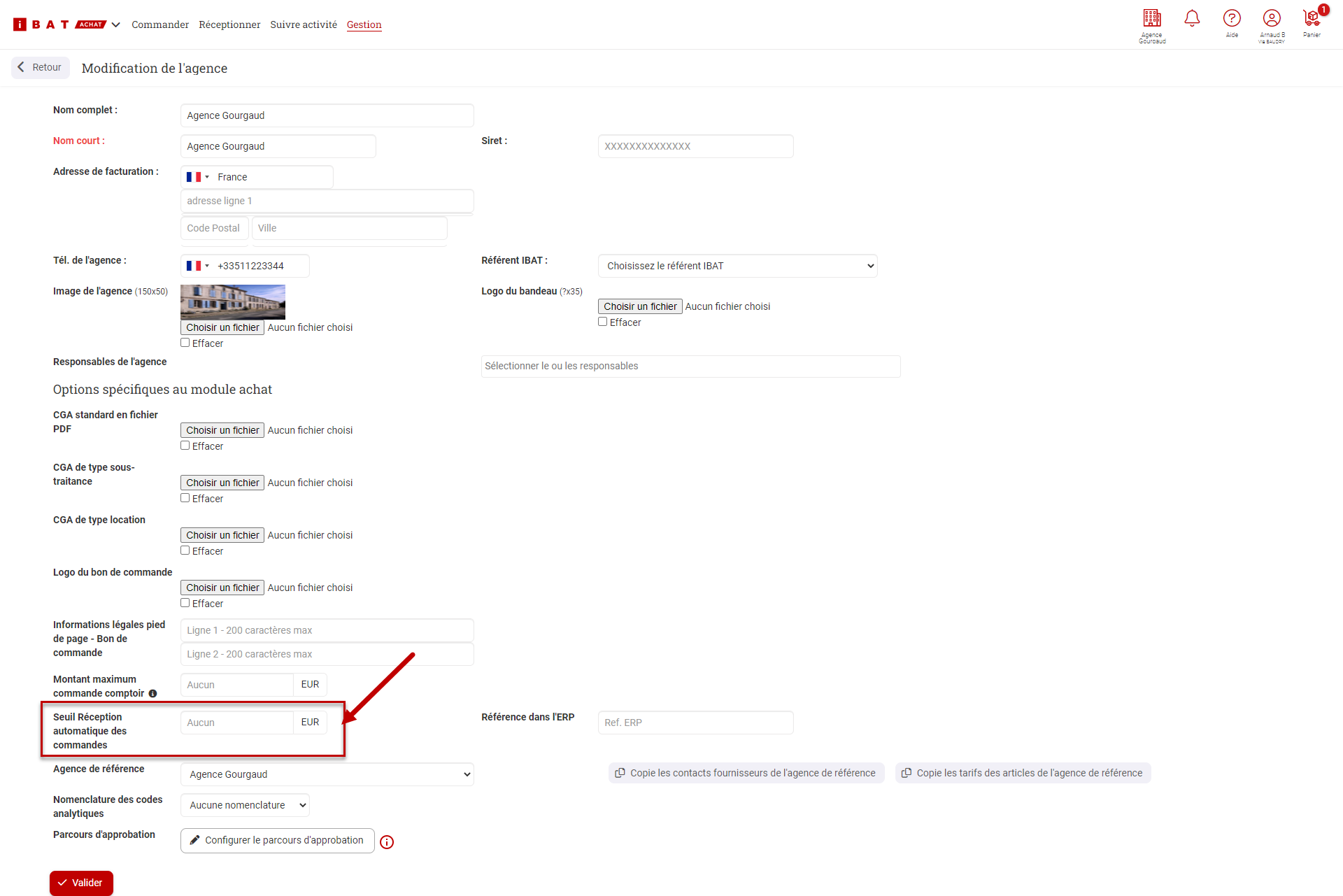 Practical example
You have entered €1,000 in the box above
You want to place an order and have added items to your basket. At the last stage of the order process, if the total amount is below the auto-receipt threshold, you will have to tick "automatic receipt of order".
Note :
If you wish, you can tick this box by default by sending us a request.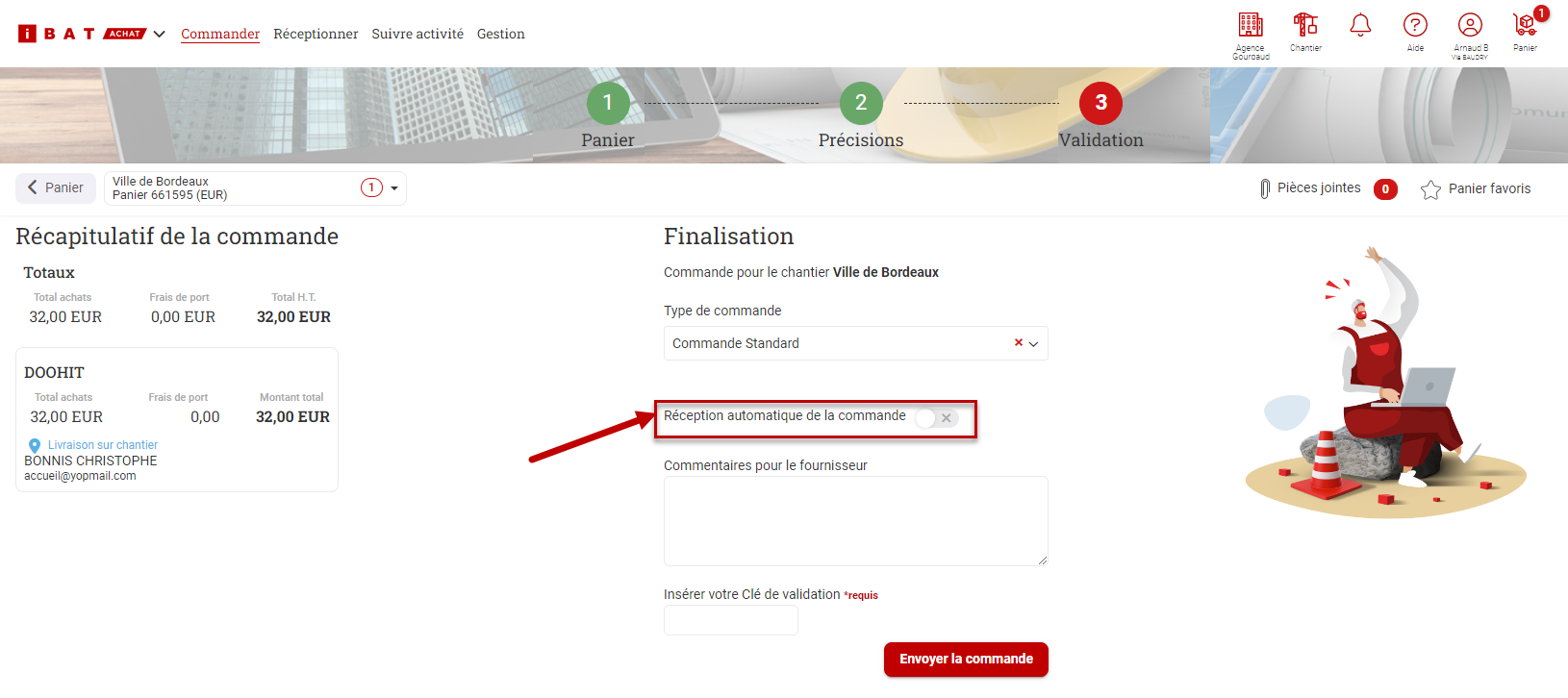 You will then be able to enter a delivery note number (1) and choose an acceptance date (2), and you can also enter a comment (3).
As with all other orders, you will then need to enter your validation key and click on "finalise order".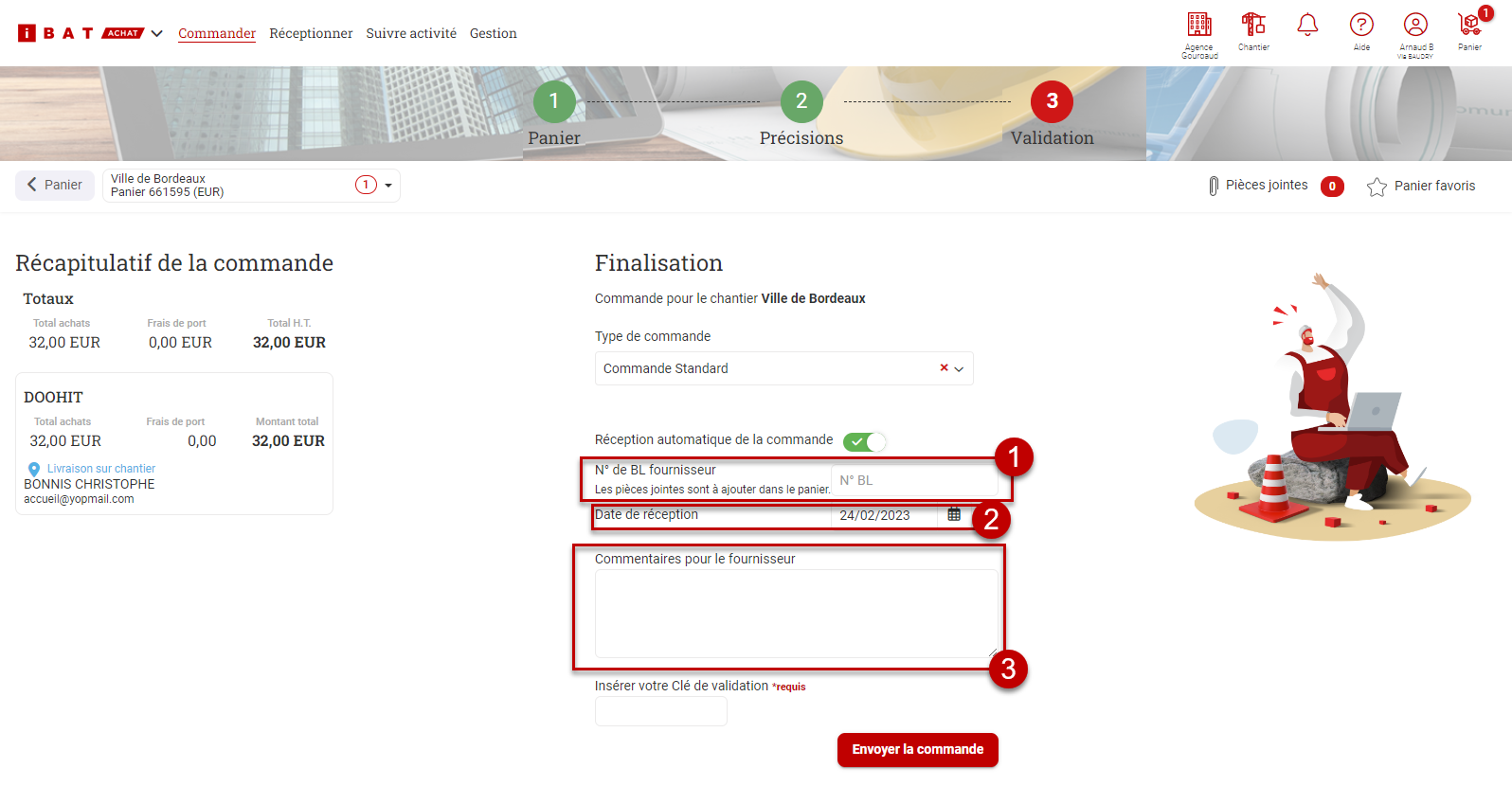 Note :
If your basket contains items from several suppliers, it may be that for some suppliers the total amount of the order is below the threshold for automatic receipt of orders and for others it is above. You can then send the orders supplier by supplier and tick the "automatic receipt of order" box for those whose total amount is eligible for automatic receipt.
For orders that are not eligible for auto-receipt, a message will be displayed to inform you that you cannot automatically receive your order.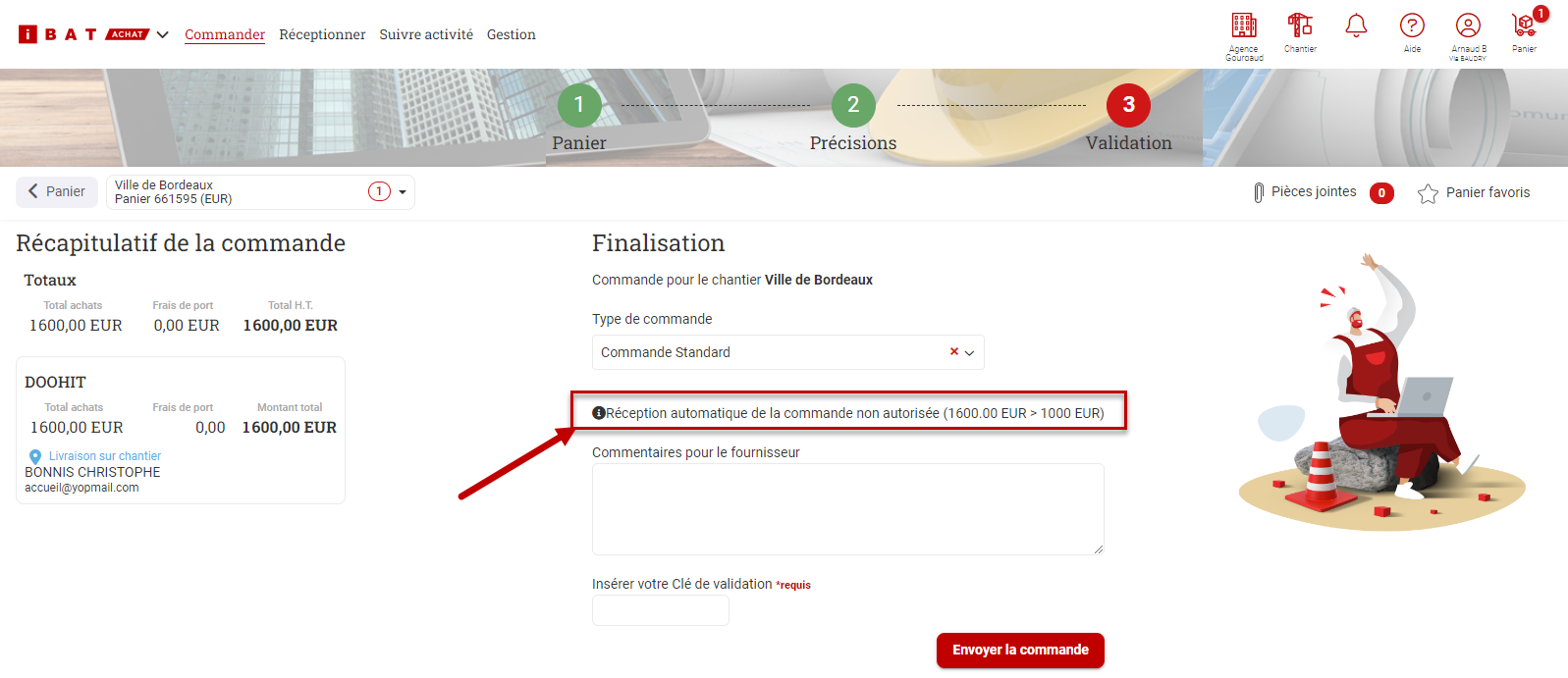 Do you have any other questions we haven't thought of? Send us your request at this address. We look forward to hearing from you!
Related keywords :
Auto reception - reception - automatic - order - threshold - delivered state - purchase