How to insert photos and technical data when loading a supplier e-catalogue?
The terms used in the article below correspond to iSYBUY. To find iBAT equivalents, click on this link.
To make using e-catalogues more practical and more attractive, iSYBUY gives you the option of inserting images and technical data sheets when they are loaded.
In this article :
Where to find the document to download ?
The first step is to go to the "Management" tab (1) and select the "Supplier catalogues" box (2).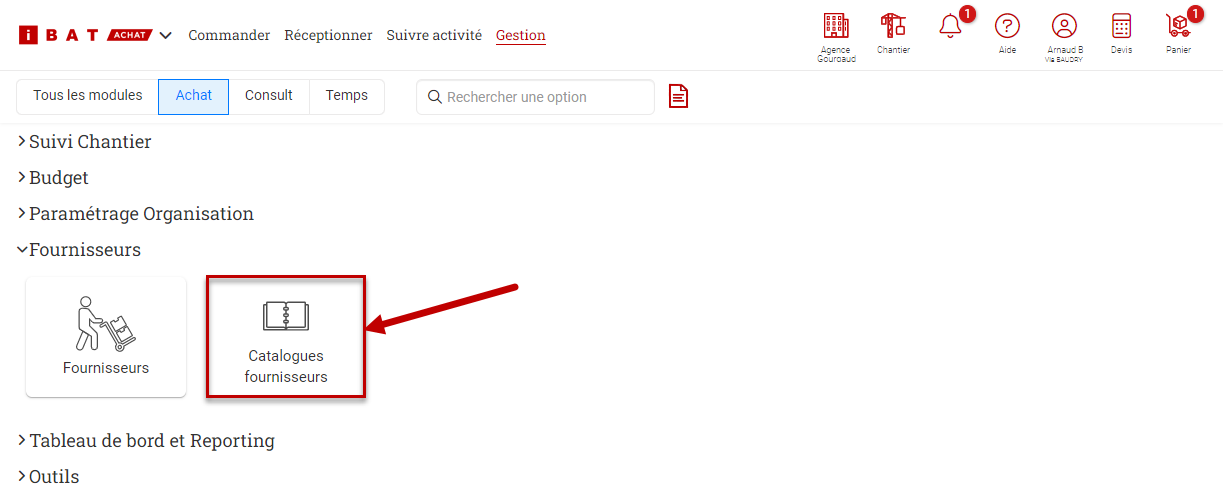 Then click on the "Download Excel template for loading items" button and complete the document.

How to complete the downloaded table ?
When you complete the document, you will see that columns A, B, E and F are mandatory. It is in columns J, K and O that the photos, technical data sheets and EHSFs are added. You need to enter the name of your image in this format: Folder/Name.Extension.


Example : If I have a folder called "Photos", and I add photos in JPEG or PNG format that correspond to my product lines, I would indicate for the hammer line: Photos/marteau.jpg. In the same way, I should enter FDES/marteau.pdf and fichestechniques/marteau.pdf as you can see below.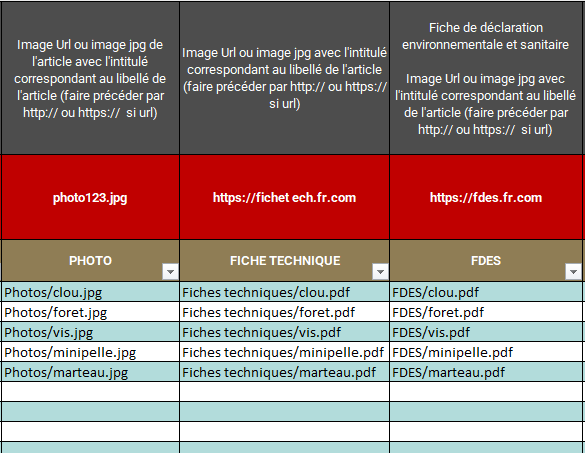 How to prepare the file to upload ?
Once the file is complete, create a new folder on your desktop containing :
The Excel upload file
The folder containing the photos of the items
The folder containing the technical data sheets
The folder containing the EHSFs


Close this window, and right-click on File >Send to > Compressed folder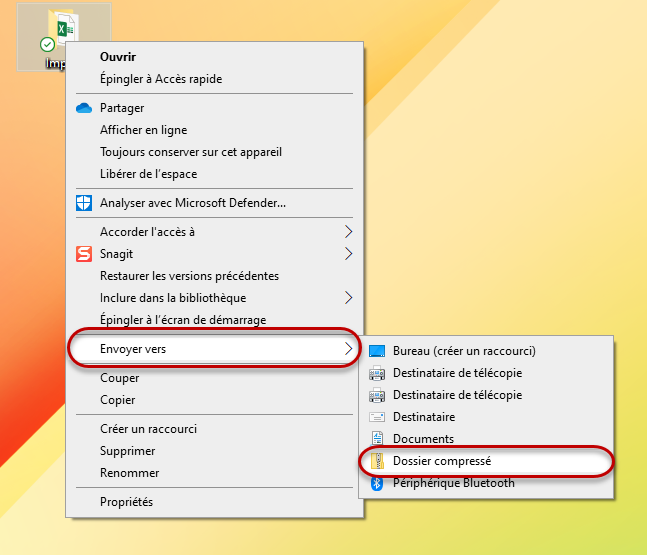 Note :
When your file is properly compressed, a zip appears

How to upload the file to iSYBUY ?
To load this file into iSYBUY, simply drag and drop your file into the loading zone of the catalogue record of your choice (1) or select your file directly from your documents (2).


You'll find all the items in the table below, including the photo boxes, technical data sheets or ESDSs to complete (1). Don't forget to check that the data you've entered is correct and that there are no column gaps, for example. Once you have checked everything, click on "Load items into the database" (2).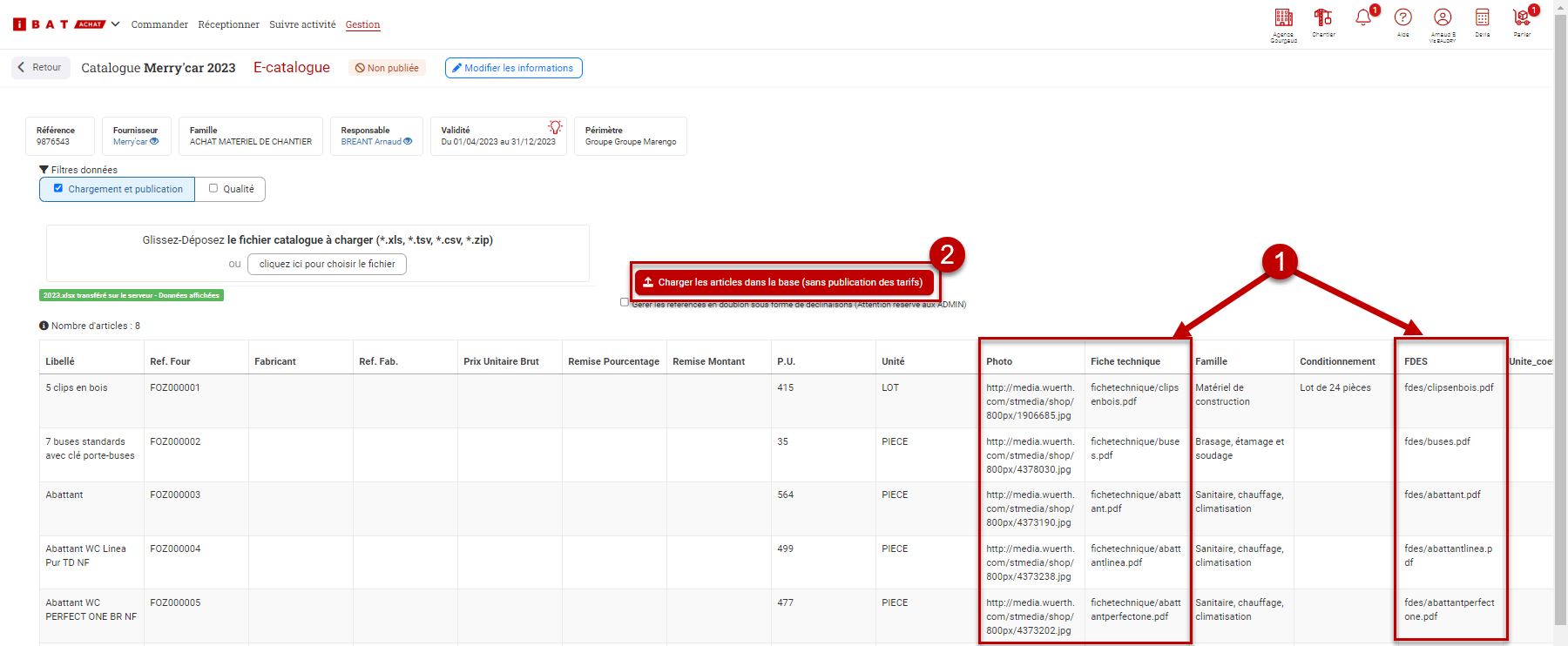 You will then see that the previous loading has been completed (1). You will also see the number of items downloaded.
Warning ! The prices do not yet appear; you need to click on "Publish items and prices" (2) so that they do and you can finish uploading your catalogue.


You can then find it in the list of catalogues.

Do you have any other questions we haven't thought of? Send us your request at this address. We look forward to hearing from you!
Related keywords :
e-catalogue - supplier - loading - data - image - data sheet - ESDS - e-catalogue publication - article - database - purchase