How to upload/change images on iSYBUY ?
The terms used in the article below correspond to iSYBUY. To find iBAT equivalents, click on this link.
To personalise your tool and make it more attractive, you have the option of modifying the different photos displayed, in particular : the company logo, the project image and the image displayed on the order form.
Note :
You must have ADMIN or ADMIN_ACHAT privileges to be able to modify the information on the company page, and therefore the images.
In this article :
How to upload images or logos ?
The first step is to go to the "Management" menu (1) and then click on the "Company" tab (2). Then choose the one you want.

Then click on "Change details".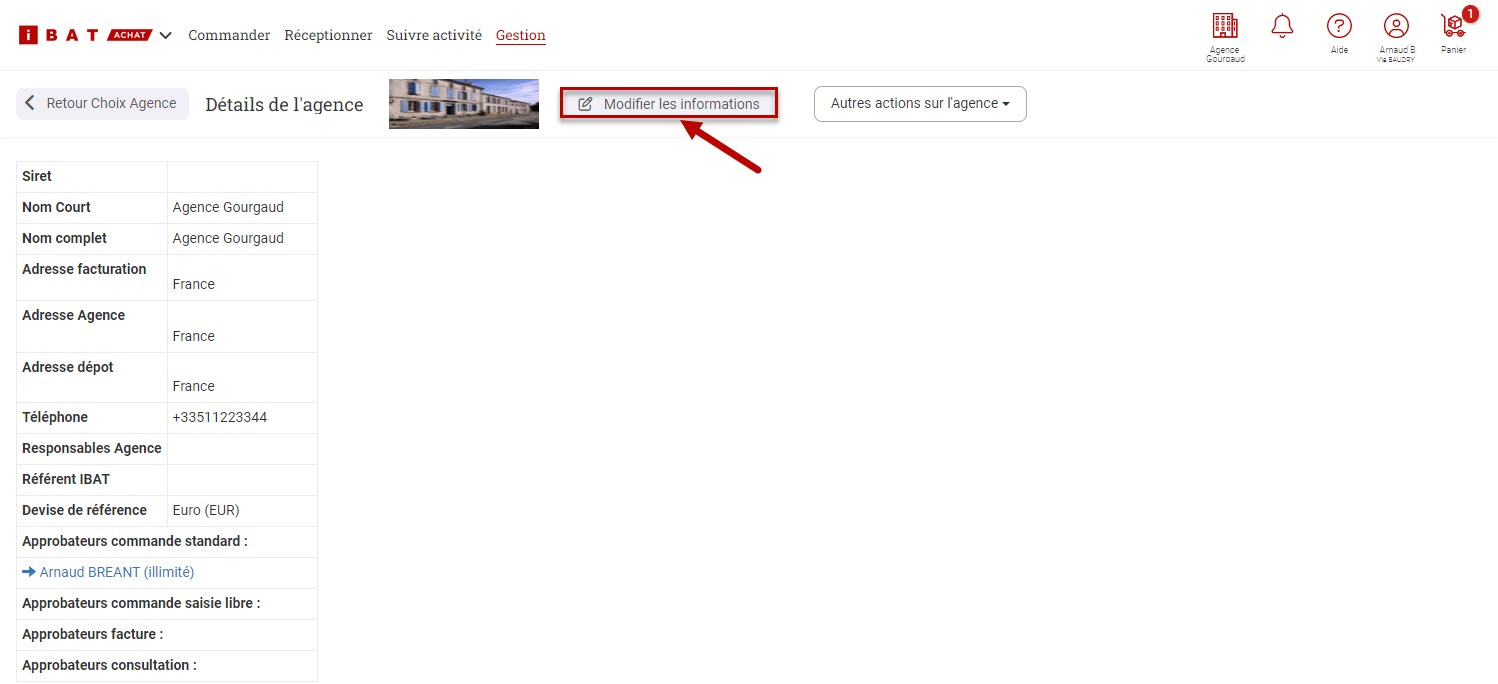 On the company page you can upload the 3 files:
The company image (1) : JPG or PNG format; dimensions: 150x50 pixel
Its logo (2): JPG or PNG format; size : ?x30 pixels
The order form logo (3): size: 100x925 pixels; JPG or PNG format
Once your files are uploaded, simply click on "Save" at the bottom of the page to upload your files.
How to replace an image or logo ?
If you want to upload a file but there is already one present, you must first delete the current one. To do this, simply click on "delete" (1) and then on the validate button (2) at the bottom of the page.
You can then open the company page again and upload your new files, then click on "Validate".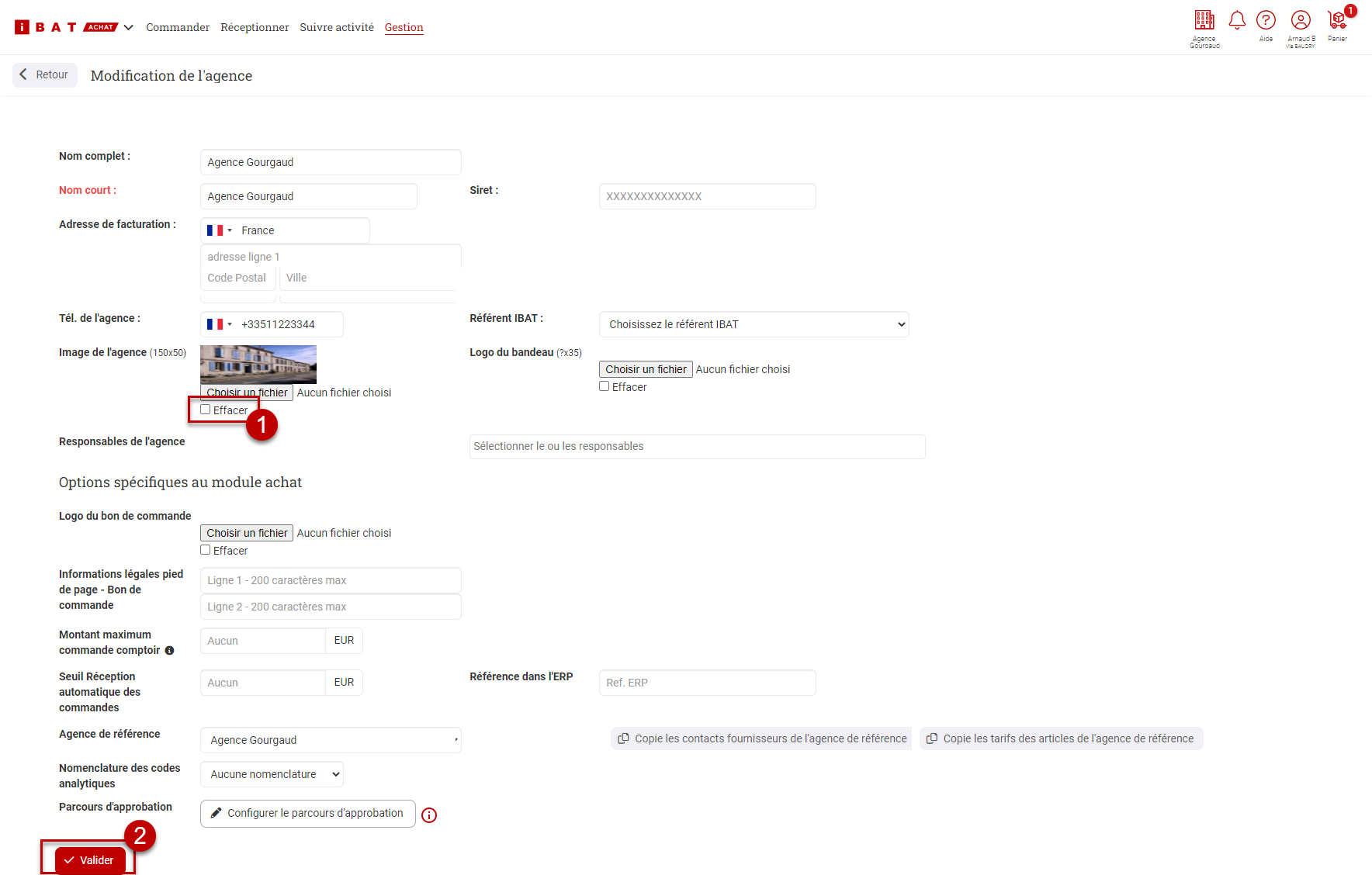 Do you have any other questions we haven't thought of? Send us your request at this address. We look forward to hearing from you!
Related keywords :
upload - image - file - company - project - order form - logo - edit - delete - purchase