How to accept rental days?
The terms used in the article below correspond to iSYBUY. To find iBAT equivalents, click on this link.
The Achat mobile application allows you to receive orders placed on the application and/or on the web, particularly when you have made a rental.
In this article :
How to receive a rental ?
When placing a rental order, such as for a mini-excavator, I need to specify the rental dates (in this case, from 1 December to 1 February - i.e. 44 working days).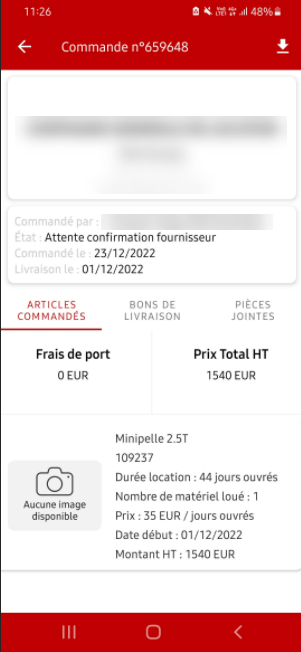 When I receive this rental order, I now have the option of indicating the number of items received and the period of days I wish to receive, by clicking on "Confirm receipt".
Here, if I only want to receive equipment for the days from 1 December to 2 January, that's only 23 days out of the 44 initially planned.
When I validate the receipt, I clearly see that I've only received 23 days out of the 44 initially ordered.
I now have 2 options: I can either leave it as it is, and modify my acceptance at the end of January to accept all 44 days of hire, or I can accept only the 23 and stop there, in which case I'll click on 'Cancel order'.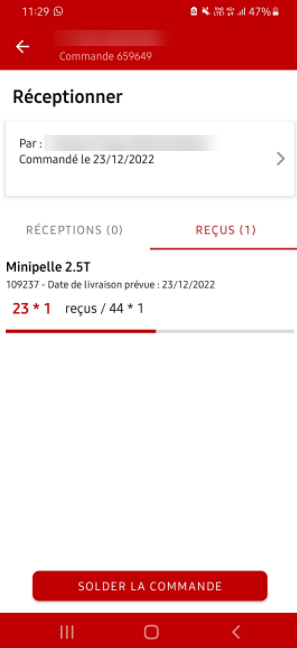 Do you have any other questions we haven't thought of? Send us your request at this address. We look forward to hearing from you!
Related keywords :
Receive - modify - order - to receive - application - mobile - purchase