Good practice in using the support
The terms used in the article below correspond to iSYBUY. To find iBAT equivalents, click on this link.
The aim of Support is to help you in your use of the solution, whether you have a question, want to report a bug or want to see a product feature evolve. You can contact us by email at support@ibat-solution.com, by phone on 07.57.91.57.82 or by sending us a ticket directly from the application. We advise you to use the last option.
In this article :
How to report a topic ?
The easiest way would be to pick up the phone and tell us about your problem in person. To be able to study the issue and correct it, we need a ticket/email sent to support with screenshots that will enable us to understand your problem and reproduce it. Even if we talk by phone, you will be asked to send this email as well. We therefore advise you to start with this, but it will always be possible to schedule a telephone call if necessary !
As each subject is dealt with individually, we recommend that you only send one per ticket/email. This will make it easier to keep track of the issues that have been dealt with or are still in progress !
To send us a request directly from the application, simply click on the "Help" button (1) at the top right of your screen and then click on "Request help" (2).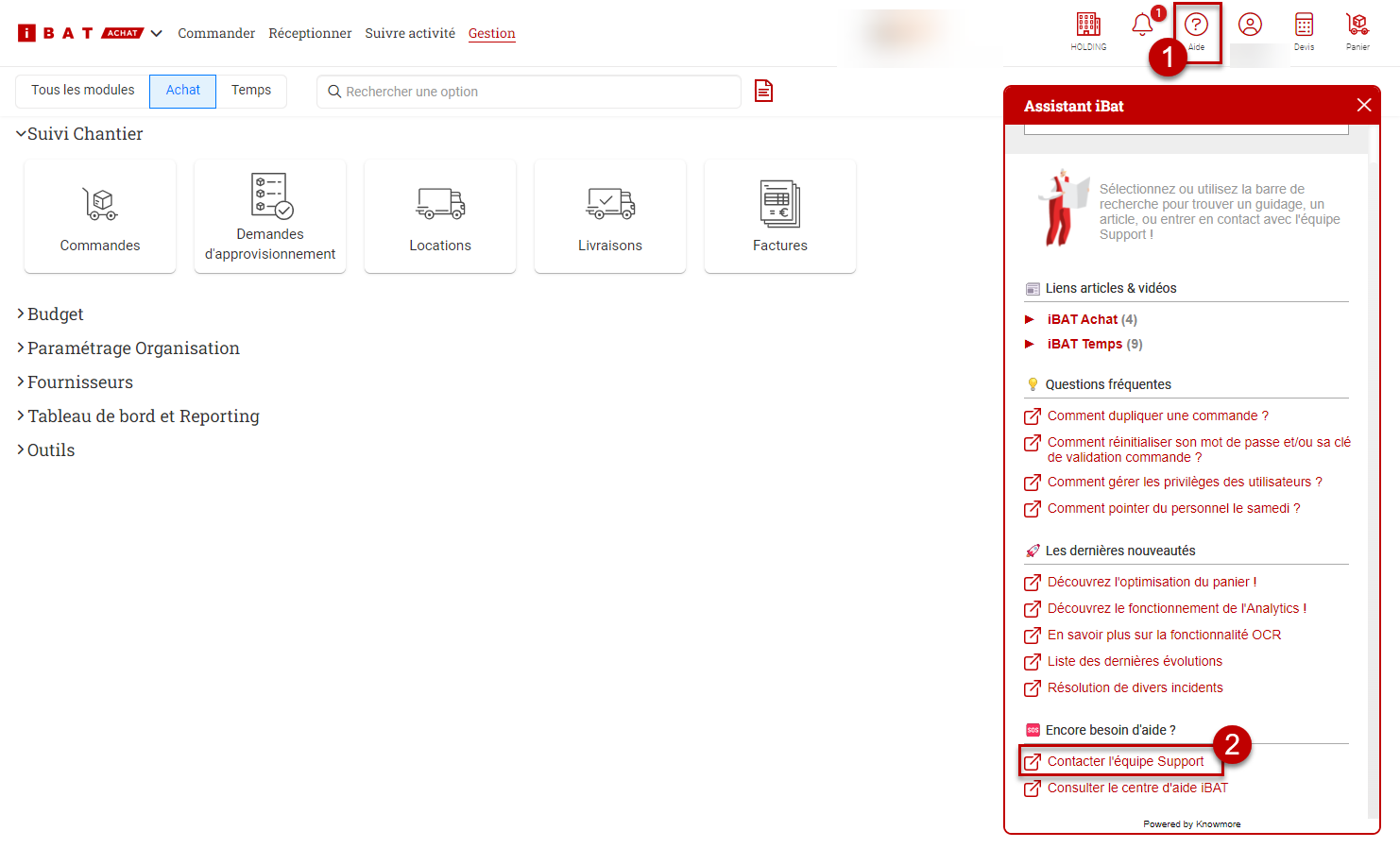 On the page that opens, fill in the form (1) and click send (2).
Note :
All the fields are important, especially the "priority level" and the "reproducibility scenario", which will make it easier for us to reproduce your problem and pass it on to the technical team, but also to understand how important and high a priority the subject is for you.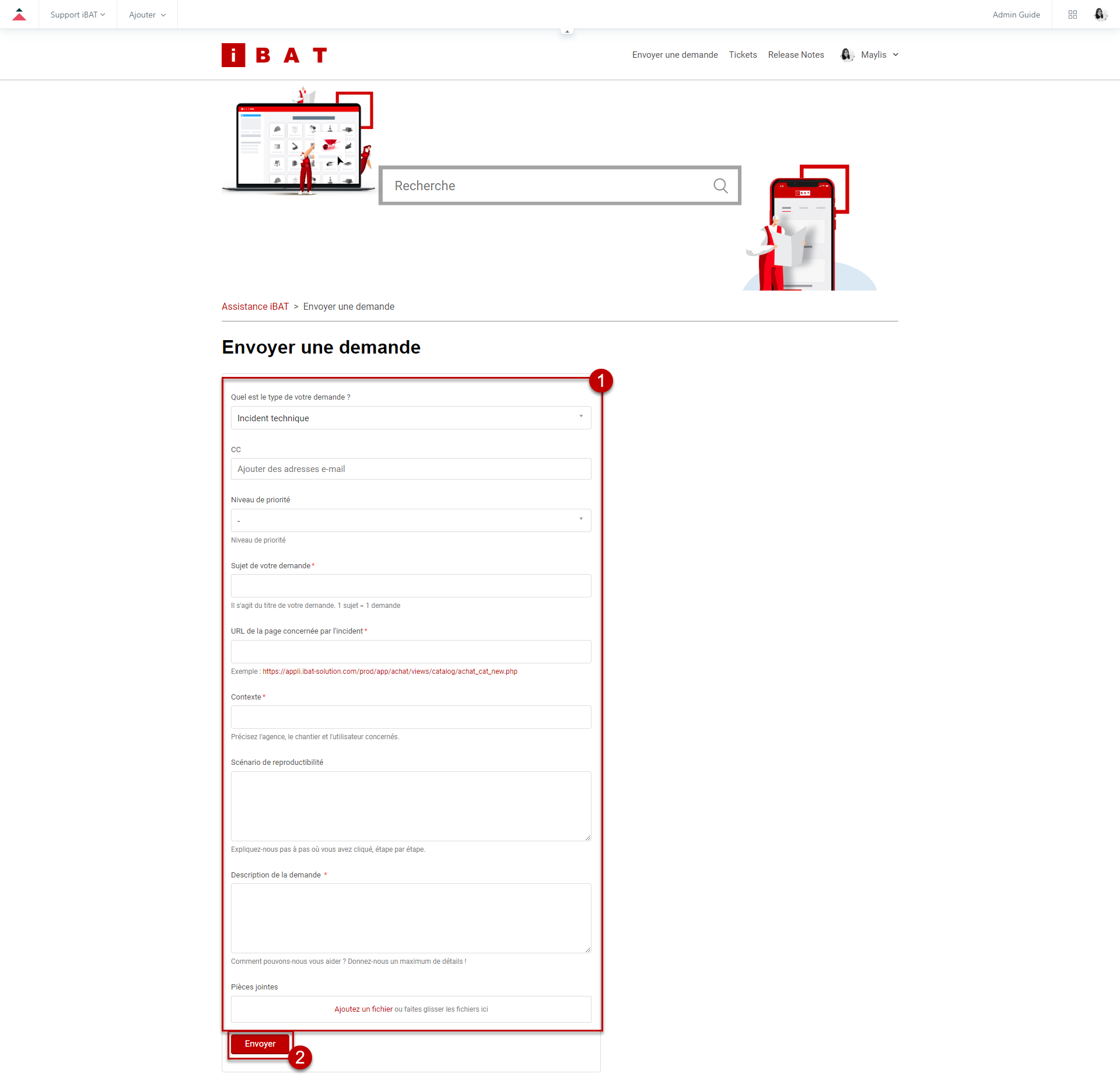 "Pending" ticket
A "pending" ticket means that we are awaiting a response from you (clarification of the subject raised, for example). If you do not reply, a reminder e-mail will be sent to you on D+2, then D+5. The ticket will automatically change to "resolved" status if no feedback has been received by D+10.
Closing a ticket
The support application we use only allows us to close a ticket with one option: "Resolved".
We can close a ticket for two reasons :
Your problem has been solved / your request has been processed,
Our technical team has responded unfavourably to your request (upgrade, service too complex).
In these two cases, our only option is to click on the "Resolved" button, even if the response was not what you expected. We are aware that this term is confusing or may be misinterpreted in the second situation, but you should know that it is not our responsibility if the support application has been designed in this way.
Satisfaction score
Once your ticket is closed, you will receive an automatic message allowing you to evaluate the processing of your request.

You can simply click on "Good, I'm satisfied" or "Bad, I'm dissatisfied", but you can also leave us a comment. We appreciate it, especially if you are dissatisfied, so that we know how we can improve !
Do you have any other questions we haven't thought of? Send us your request at this address. We look forward to hearing from you!
Related keywords :
Good - practice - support - bug - evolution - question - close - ticket - solved - evaluate - rate - satisfaction