Delivery planning on your mobile
The terms used in the article below correspond to iSYBUY. To find iBAT equivalents, click on this link.
You have to place a lot of orders for your building sites, and it's sometimes difficult to keep track of all the orders you have yet to take delivery of. Thanks to the delivery schedule, you can keep a constant eye on the ones still to come!
In this article:
Where to find your delivery schedule on your mobile phone ?
Open your application, choose a context and then in the "Order" screen, select "Planning" from the menu bar tab.
Viewing your schedule
You'll then see a schedule of all your upcoming deliveries, from the most recent to the oldest. You can choose to display them by Day/Week/Month.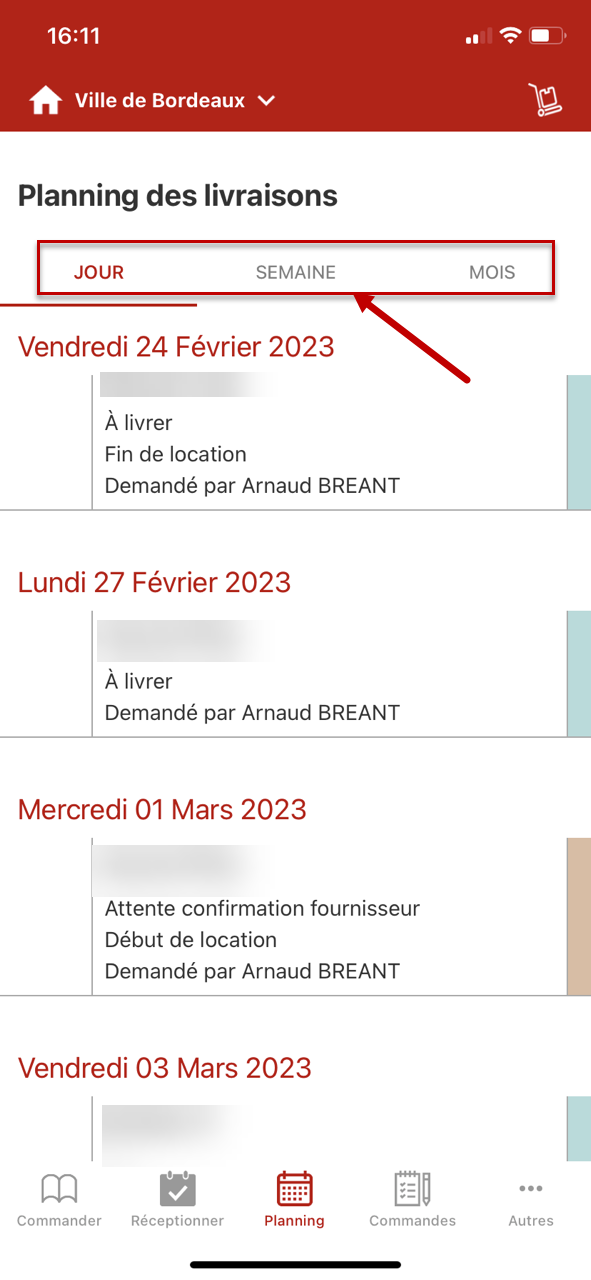 Note :
Rental orders appear twice in the schedule, they are displayed on the rental start date and also on the rental end date.
Do you have any other questions we haven't thought of? Send us your request at this address. We look forward to hearing from you!
Related keywords :
Planning - delivery - application - mobile - purchase - hire