Managing down payments on Invoices
The terms used in the article below correspond to iSYBUY. To find iBAT equivalents, click on this link.
As an iSYBUY user, you may want to receive only part of an order, particularly for a deposit.
In this article :
Performing an acceptance
The first step is to go to the order of your choice and receive it. You can take delivery of :
either the quantity you want (e.g. 10 units out of 50 ordered).
or an amount, by playing with the quantity received, so that it calculates the desired sum (for example: if I have ordered 1 unit and I make an initial receipt of 0.4, this corresponds to 40% of the total for the service). Feel free to play with the decimals to get as close as possible to the desired amount.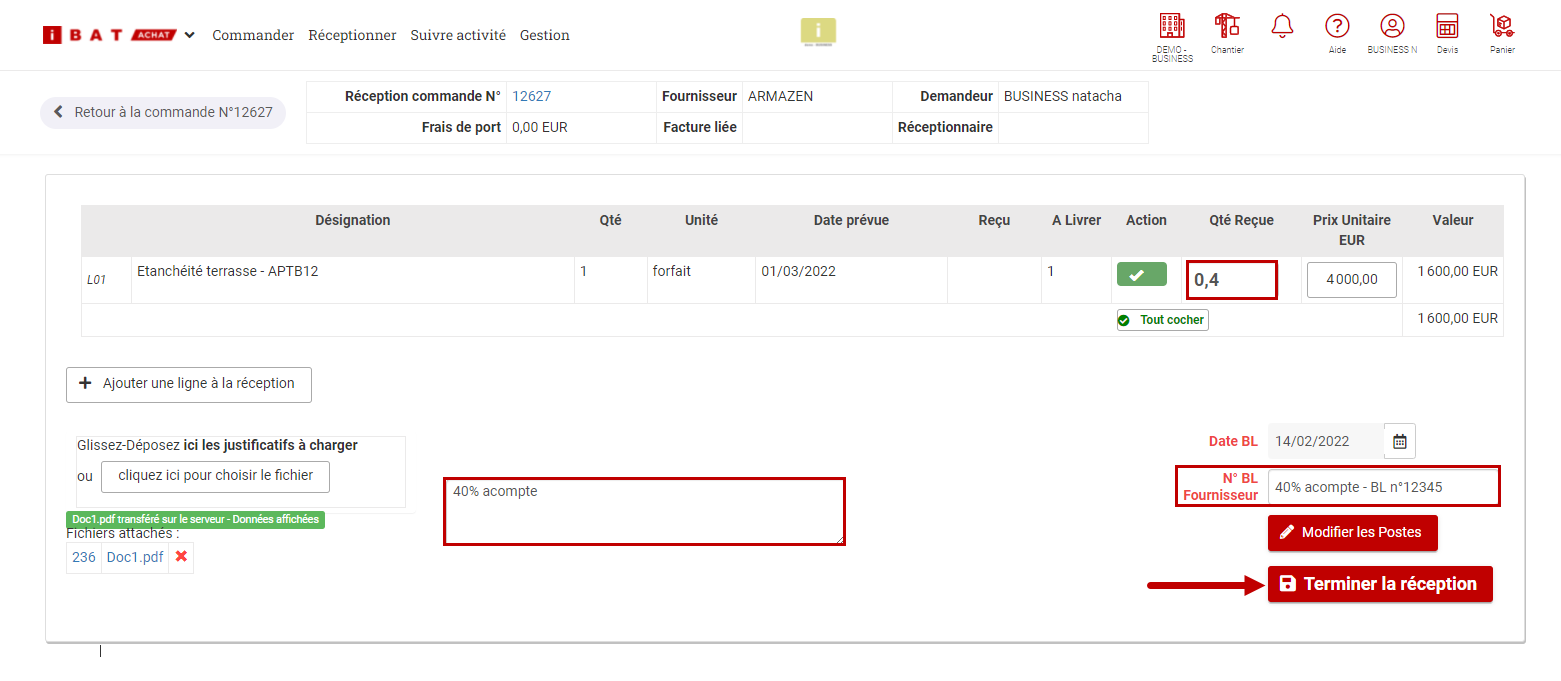 Note :
In some cases, you may not be able to reach the exact amount you want. In this example, for example, it is not possible to reach €1000.00.

"Justified difference" function
Rounding errors of a few cents on receipts can be corrected when the invoice is entered using the "Justified difference" function. This allows you to indicate on the invoice that you accept and justify the difference between your receipt and your invoice.
Once you've added the few cents via the "Close invoice" button, you can approve your invoice for validation.
Note :
If you have configured an approver to approve the invoice, we recommend that you also enter a comment for the approver, telling them that this is an advance invoice and that the difference of a few centimes is due to a rounding error on receipt.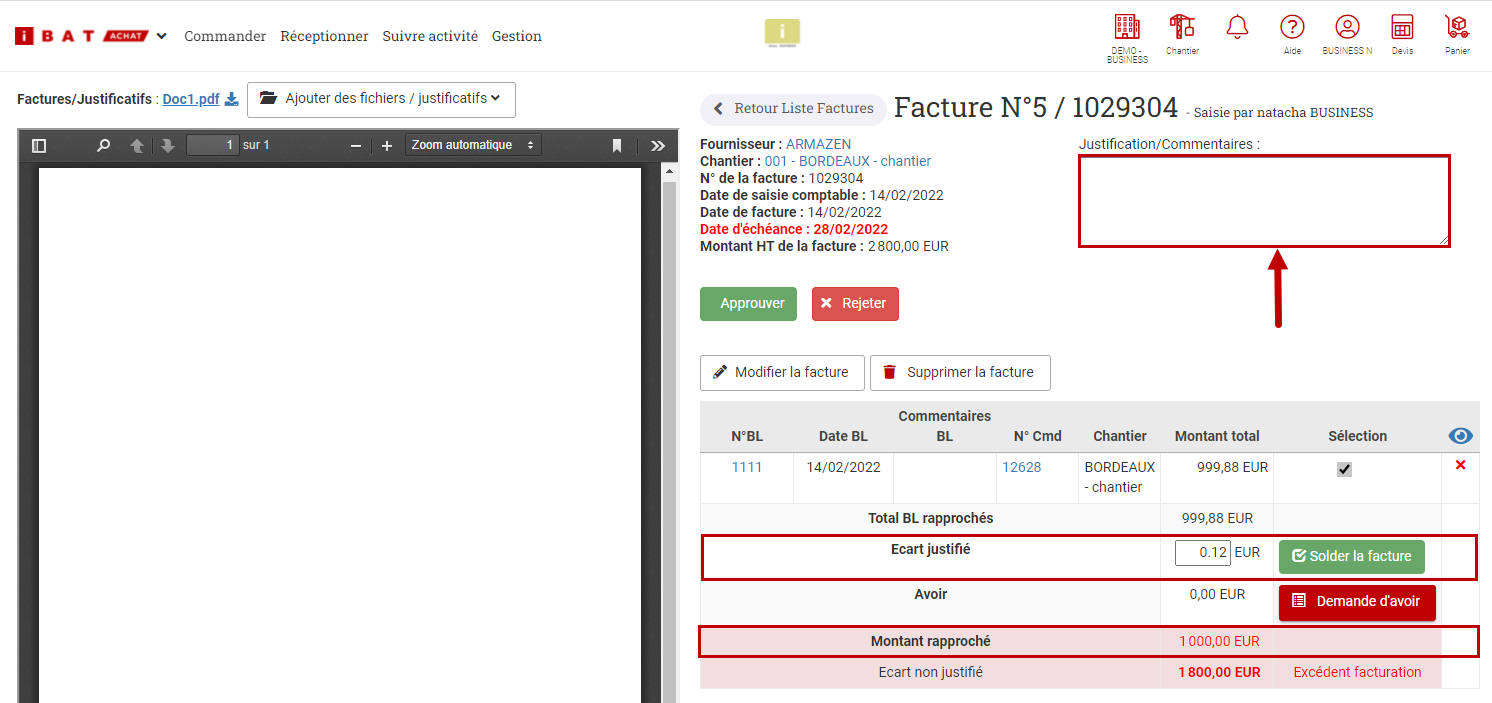 Do you have any other questions we haven't thought of? Send us your request at this address. We look forward to hearing from you!
Related keywords :
invoice - receipt - deposit - percentage - receive - difference - justified - balance - order - purchase