The terms used in the article below correspond to iSYBUY. To find iBAT equivalents, click on this link.
Supplier punch outs allow you to make your purchases directly on the supplier's site and then to validate and track the order as usual, directly on iSYBUY, with a single click.
Supplier punch-outs are available on specific activation request. If you already have ADMIN privileges and are interested in this option, simply send us a request to support@ibat-solution.com. If you are a standard user of the solution, please contact your Administrator department first.
In this article :
The list of punch outs available as standard

How to set up a punch out ?
The first step is to click on the "Supplier" tab (1) in the "Management" menu (2).

In the Supplier menu, search for one of your partner suppliers.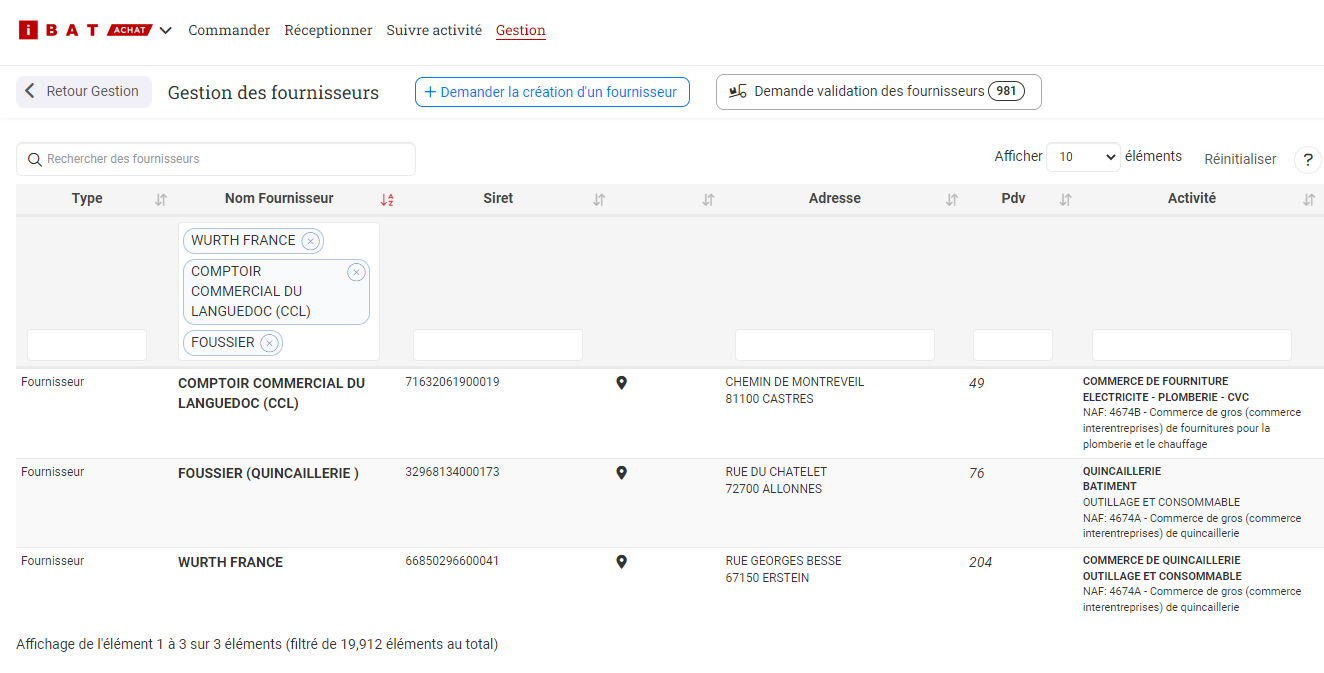 On the supplier page, click on the Punch Out tab. You will then find a page of this type with the required information, to be requested from your sales contact for setting up the punch out. Don't hesitate to copy support-partenaire@ibat-solution.com so that we can facilitate discussions with the desired supplier.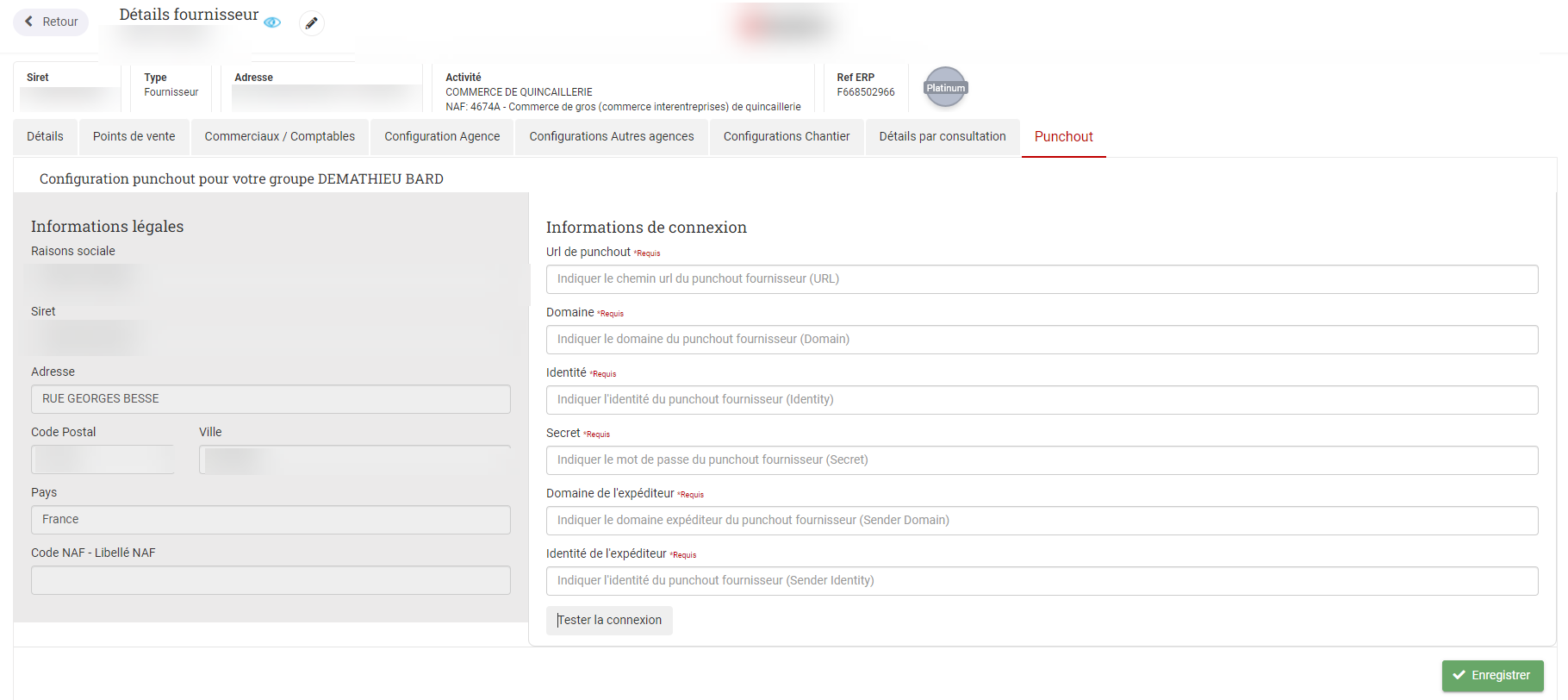 Once activated, on the Order page you'll find a new "Supplier sites" tab under the search bar, where you can click on the supplier's logo to access their merchant website with your pre-loaded customer settings.

Do you have any other questions we haven't thought of? Send us your request at this address. We look forward to hearing from you!
Related keywords :
Punch out - connection - site - supplier - catalogue - articles - purchase - wurth - ccl - foussier - tarifeo