Management of general terms and conditions according to order type
The terms used in the article below correspond to iSYBUY. To find iBAT equivalents, click on this link.
By default, you can attach 3 types of general terms and conditions to the PDF Purchase Order, depending on the nature of the order sent to the supplier:
Standard terms and conditions for purchases
Subscription terms and conditions for subscription orders
Subcontracting terms and conditions for subcontracting orders
Standard and subscription terms and conditions are included for standard, regularisation and open orders.
Note :
If an order (excluding subcontracting) includes purchase and subscription items, then the standard and subscription general terms and conditions will be attached to the Purchase Order in PDF format sent to the supplier.
In this article :
How to add terms and conditions to an order ?
The first step is to click on the "Company" tab (1) in the "Management" menu. (2)

Once you have selected the company of your choice, click on "Change details".

For each type of order, choose a file, in PDF format, to be attached by default as general conditions to the order form. Then click on "Validate" to confirm the update.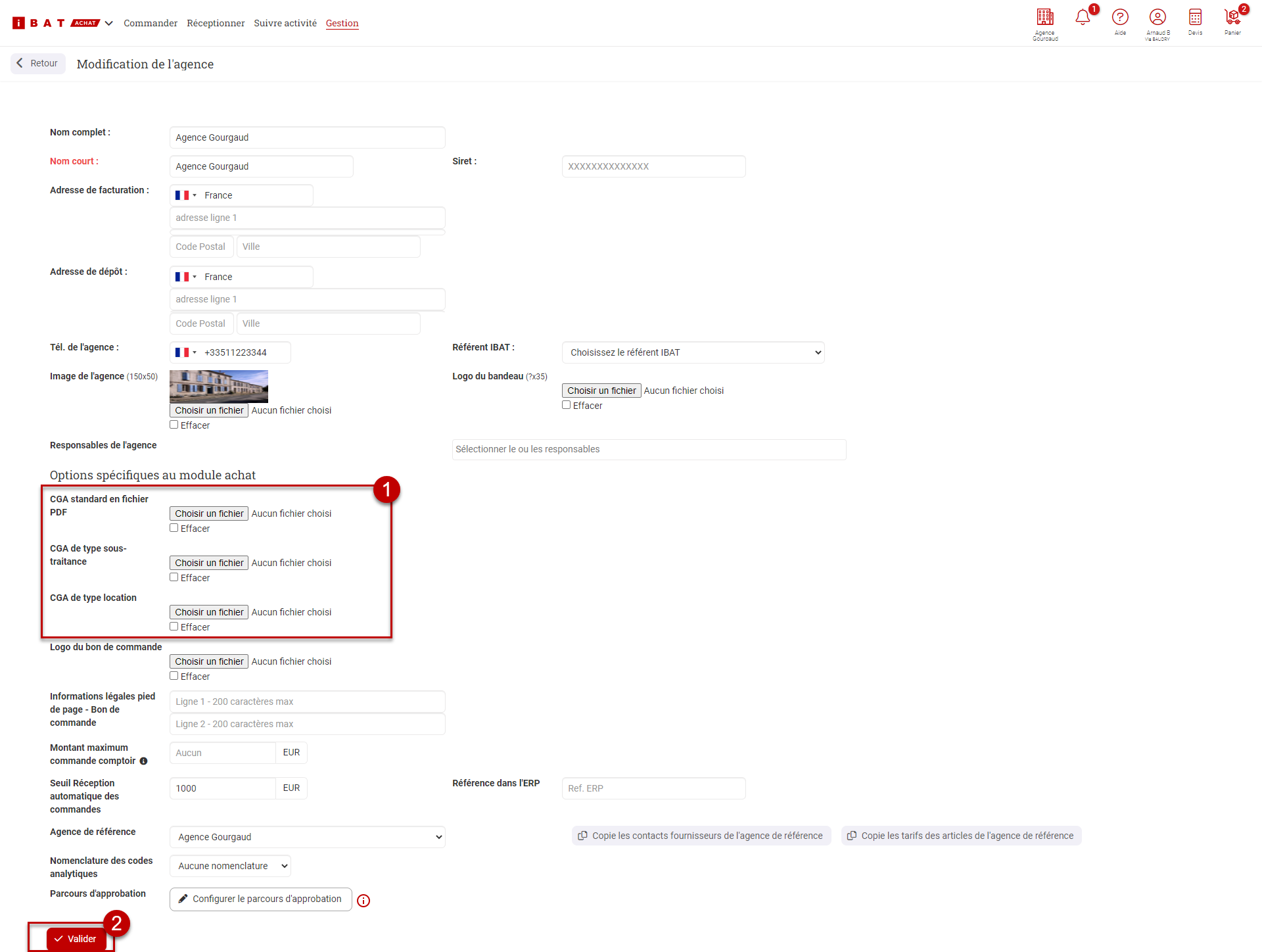 Do you have any other questions we haven't thought of? Send us your request at this address. We look forward to hearing from you!
Related keywords :
Management - company - general conditions - configuration - pdf - order - types - format - suppliers - purchase