Configure delivery charges by supplier outlet
The terms used in the article below correspond to iSYBUY. To find iBAT equivalents, click on this link.
On iSYBUY, you can configure specific delivery charges for each supplier outlet, which will be automatically calculated for each order in the case of delivery for a project, depending on the supplier outlet to which the order is addressed.
The first step is to go to the "Suppliers" tab (1) in the "Management" menu (2).

In this article :
Configure shipping costs for a supplier
Then click on the supplier of your choice in the list.

Then go to the "Company configuration" tab (1) then "Company specific" (2). To configure a supplier's carriage costs, you need to enter three items of information: the threshold, carriage costs<threshold and carriage costs > or = threshold (3). Once you have completed the information, click "Save" (4).
Notes :
You need to be careful when entering shipping costs, as there are certain conditions, particularly when configuring a fixed shipping cost of €0. Specifically, if you want to apply a fixed delivery charge with a threshold other than 0, you can fill in only one of the two fields, "delivery charge<threshold" and "delivery charge> or = threshold". However, if the threshold is 0, both fields must be completed.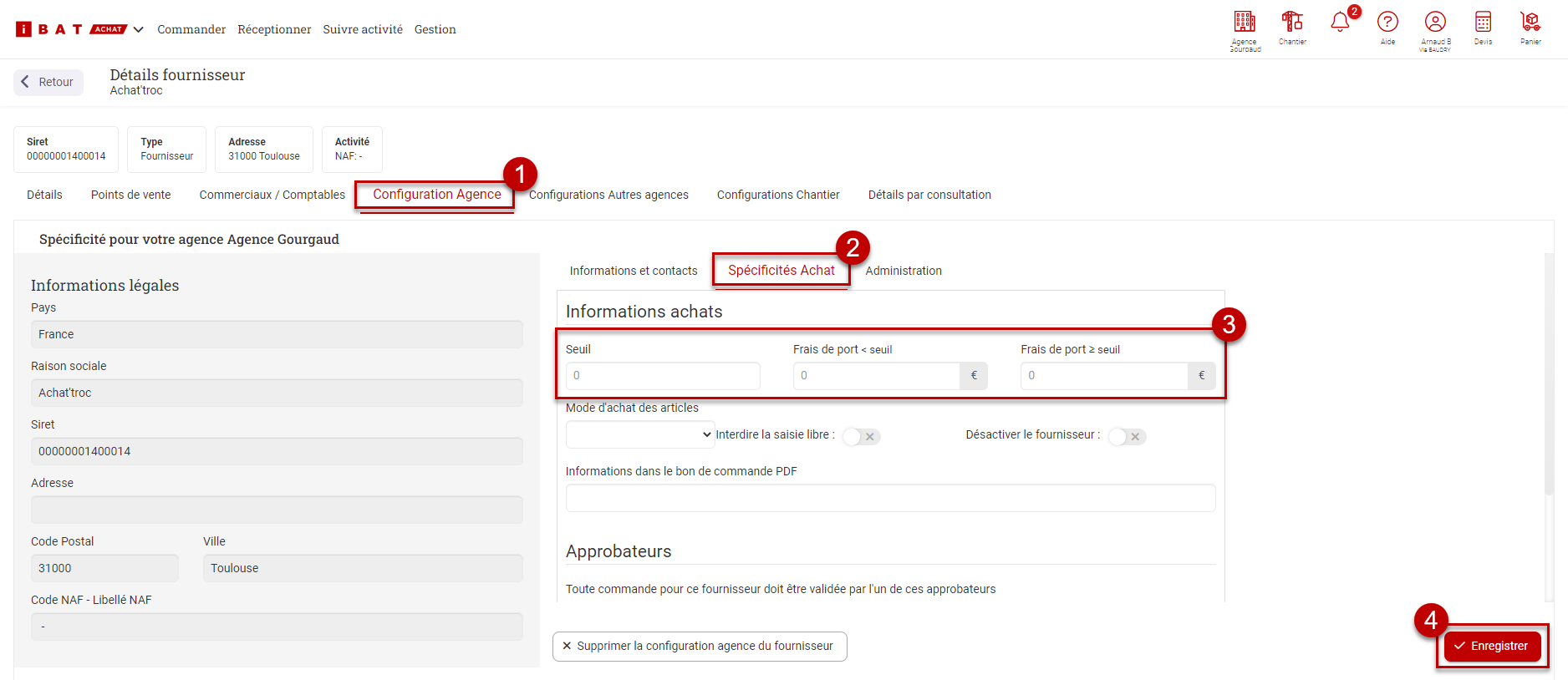 Configure delivery charges per point of sale
If you click on the "Point of Sale" tab (1), you can configure the delivery charges for each point of sale. Click on the name of the sales outlet of your choice (2).


In the pop-up window that opens, fill in the fields of your choice, in particular the "threshold, delivery charges<threshold and delivery charges > or = threshold" section (1), then click "confirm" (2).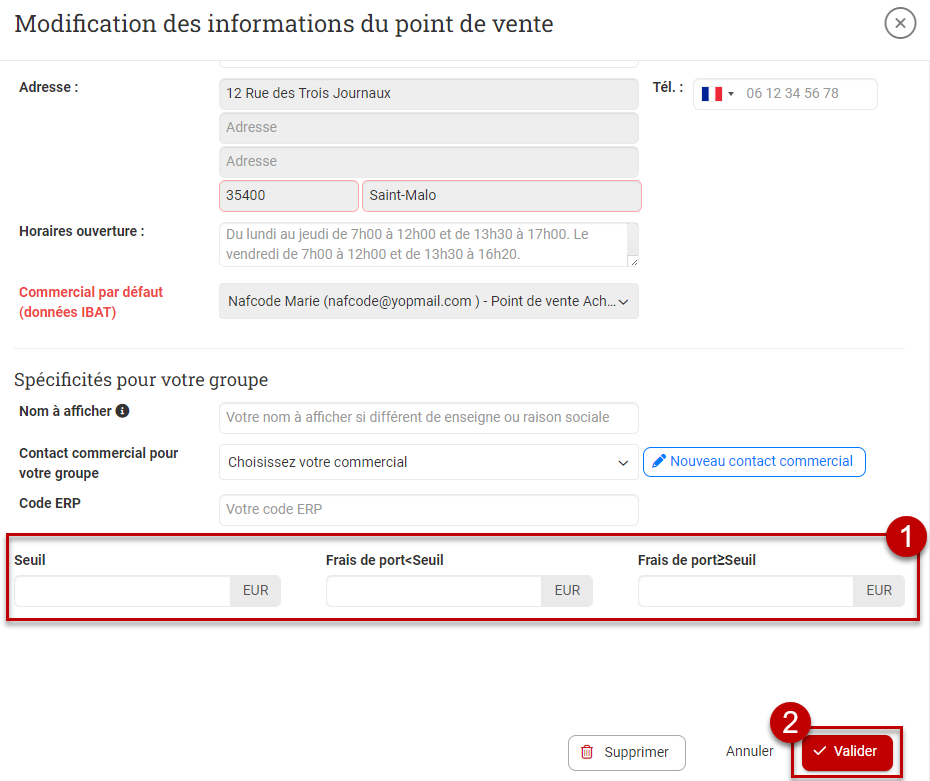 Note :
Once you have configured the information concerning delivery costs per point of sale, you will see them appear automatically when you are in your shopping basket.
Do you have any other questions we haven't thought of? Send us your request at this address. We look forward to hearing from you!
Related keywords :
Configuration - postage - threshold - point of sale - supplier - order - basket - purchase