Contract management and Contract library
The terms used in the article below correspond to iSYBUY. To find iBAT equivalents, click on this link.
The Contrathèque module enables you to group together and manage all your framework contracts from a single location. You can store your documents, manage your amendments, report on your contracts and quickly access catalogue items.
This feature is available on request. If you would like to find out more, please write us at support@ibat-solution.com
In this article :
The content of a contract
Mandatory fields : Contract name & Supplier
Optional fields : Contract reference, contract type, manager, family, visibility (group, subsidiary, company), start & end dates, renewal, currency, total amount, comments.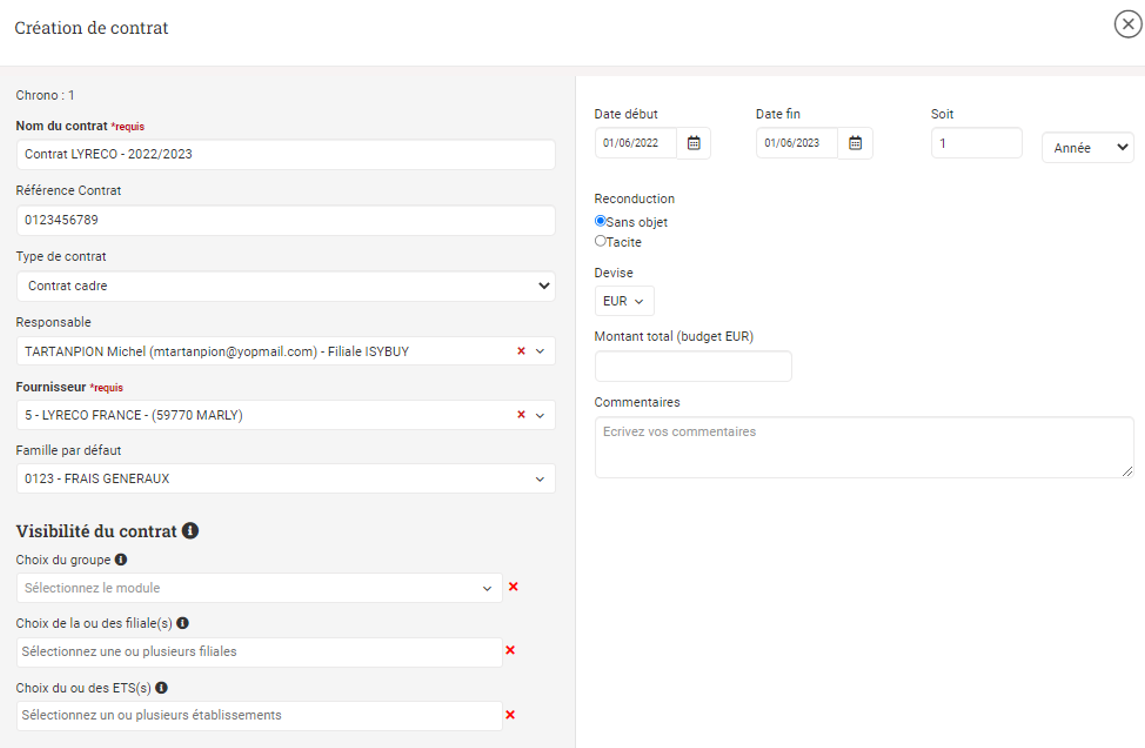 Managing amendments
You can modify a clause in the contract at any time and create one or more riders. You can also set up a validation circuit for the contract and any amendments.

Finally, in addition to the graphs, there is a "reporting" tab that provides a detailed breakdown of consumption under the contract :
Amount budgeted / year
Amount ordered / year
Amount received / year
Amount invoiced / year

Storing contracts
Each contract is linked to :
1 catalogue (or several)
1 supplier
1 product family
Note :
Certain technical constraints must be taken into account in order for the tool to function correctly:
Accepted attachments may be in .pdf, .docx, .jpg, .jpeg or .png format.
Each file must be less than 10MB
There is no size limit on the number of documents uploaded to the platform.
Do you have any other questions we haven't thought of? Send us your request at this address. We look forward to hearing from you!
Related keywords :
Management - contract - Contract library - endorsements - reporting - storage - contracts