The terms used in the article below correspond to iSYBUY. To find iBAT equivalents, click on this link.
The new Analytics module will enable you to analyse your group's data in detail, using detailed, interactive dashboards and graphs.
In this article :
Activating the Analytics module
To activate this new module for your group, contact your group administrator, your iSYBUY representative or write to us by clicking here.
General operation
The first step is to go to the Management menu (1) and then click on the Analytics tab (2).

The dashboard is then displayed, and each tab allows you to explore the details of your data and transactions.
You can click on each tab of the dashboard to explore your data relating to Orders, Receipts, Suppliers, Companies, Users, Invoices, etc.
Filtering data
You can use the filters at the top left of the screen to filter the data by the desired scope of dates and company, for example here displaying orders for the last 6 months for the company iSYBUY.

You can also use the advanced filters on the right of the screen to specify the data to be analysed, for example by excluding cancelled or refused orders.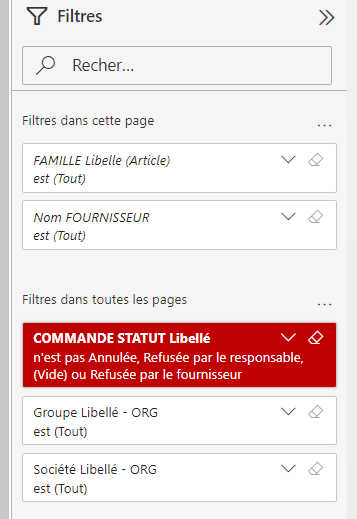 On each graph or table, you can click on a record to filter the data displayed.
Focus on a perimeter
You can also right-click on an item, then choose "Extract" to zoom in on the record and extract the associated data.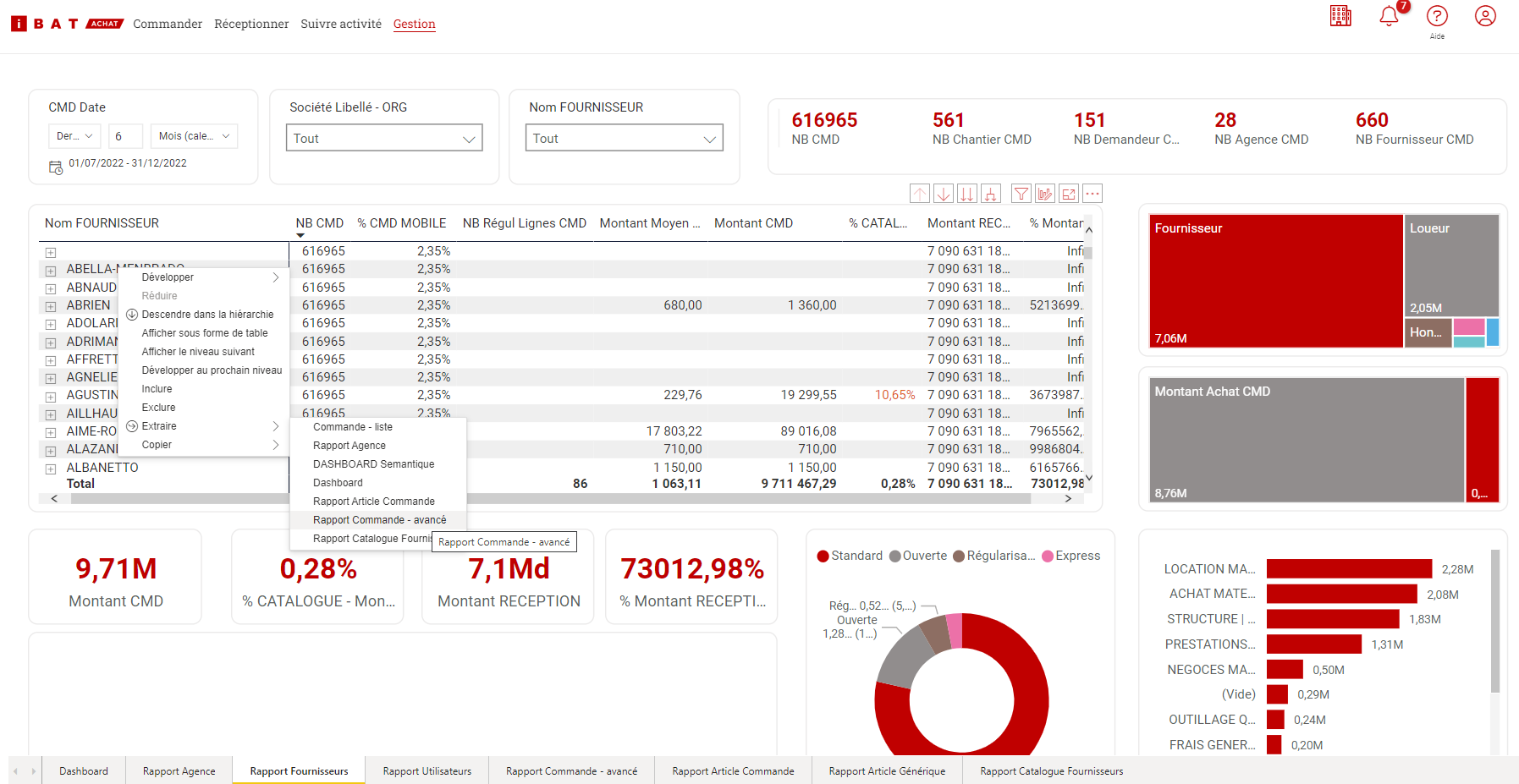 You can select several items from a table by holding down the CTRL ("Control") key on your keyboard and clicking on several items.

Navigating the levels of a hierarchy
On some reports, such as those for purchasing families, the data presented corresponds to the first level of a hierarchy. You can drill down to lower levels by clicking on the double arrow pointing downwards.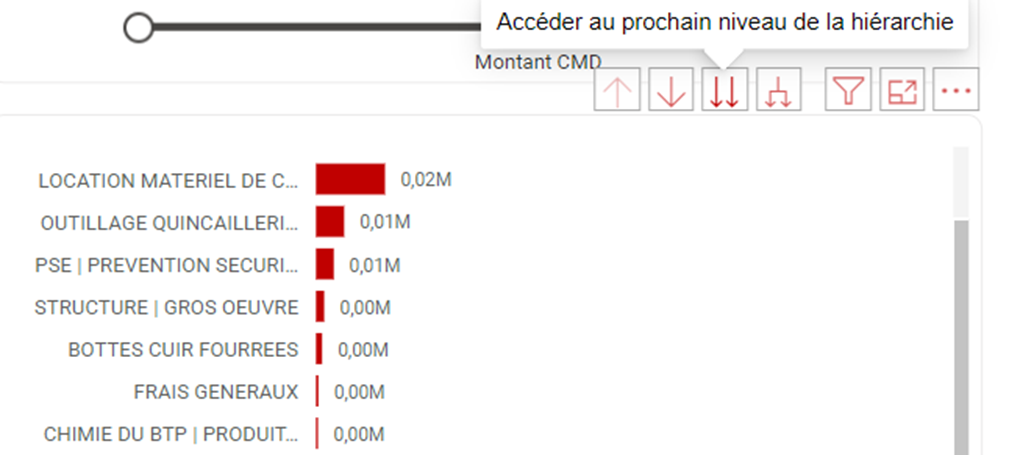 Exporting data
You can download the content of graphs and tables directly from the dashboard by clicking on the icon and choosing "Export data".

You can then choose the desired export format, such as Excel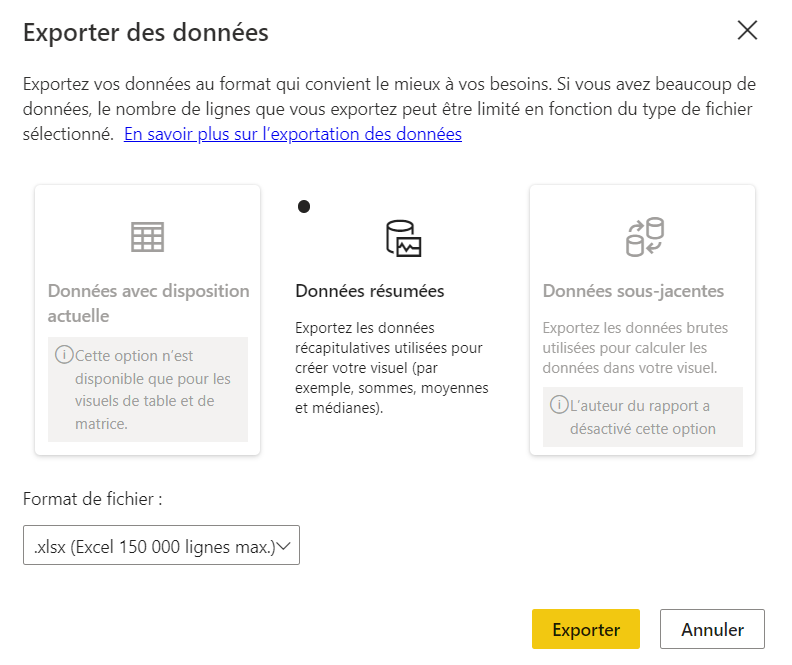 Direct connection to the data source
You can connect directly to the ISYBUY Analytics data source to feed the reporting tool of your choice, such as Excel, Power BI or Tableau.
You will then benefit from all the data and metrics offered by the Analytics module. To obtain access, please contact your ISYBUY administrator or contact person.

Note :
If you have an Analytics Premium account, you will find the connection procedure in the attachment.
Do you have any other questions we haven't thought of? Send us your request at this address. We look forward to hearing from you!
Related keywords :
Analysis - data - figures - Analytics - reports - detailed - purchase