The terms used in the article below correspond to iSYBUY. To find iBAT equivalents, click on this link.
Depending on the type of order you place, you may need to schedule automatic receipts on specific dates, in order to programme subscription deadlines or CGA/CGV billing calls.
This option is available by default to all users with the RECEPTION or ADMIN privilege.
In this article:
Where to schedule a reception ?
When you're on the screen of the order you want to receive, you'll now see a little arrow pointing downwards, which says "Plan to receive" when you click on it.

Clicking on this link takes you to the reception page. There is a new line, which allows you to plan several reception lines in advance.

How to schedule a reception ?
Clicking on the "+" will display the number of lines required, allowing you to enter the desired quantities and delivery dates in advance (a), then click on "Confirm planning" (b).

Notes :
It is not possible to plan the receipt of items in the past.
It is possible (or not) to receive more than the quantity ordered, depending on your organisation's current settings.

Clicking on the button takes you back to the order page, where the 5 receipts requested are generated. The BL numbers are saved automatically, and the green pop-up at the top right of the screen confirms that the request has been taken into account.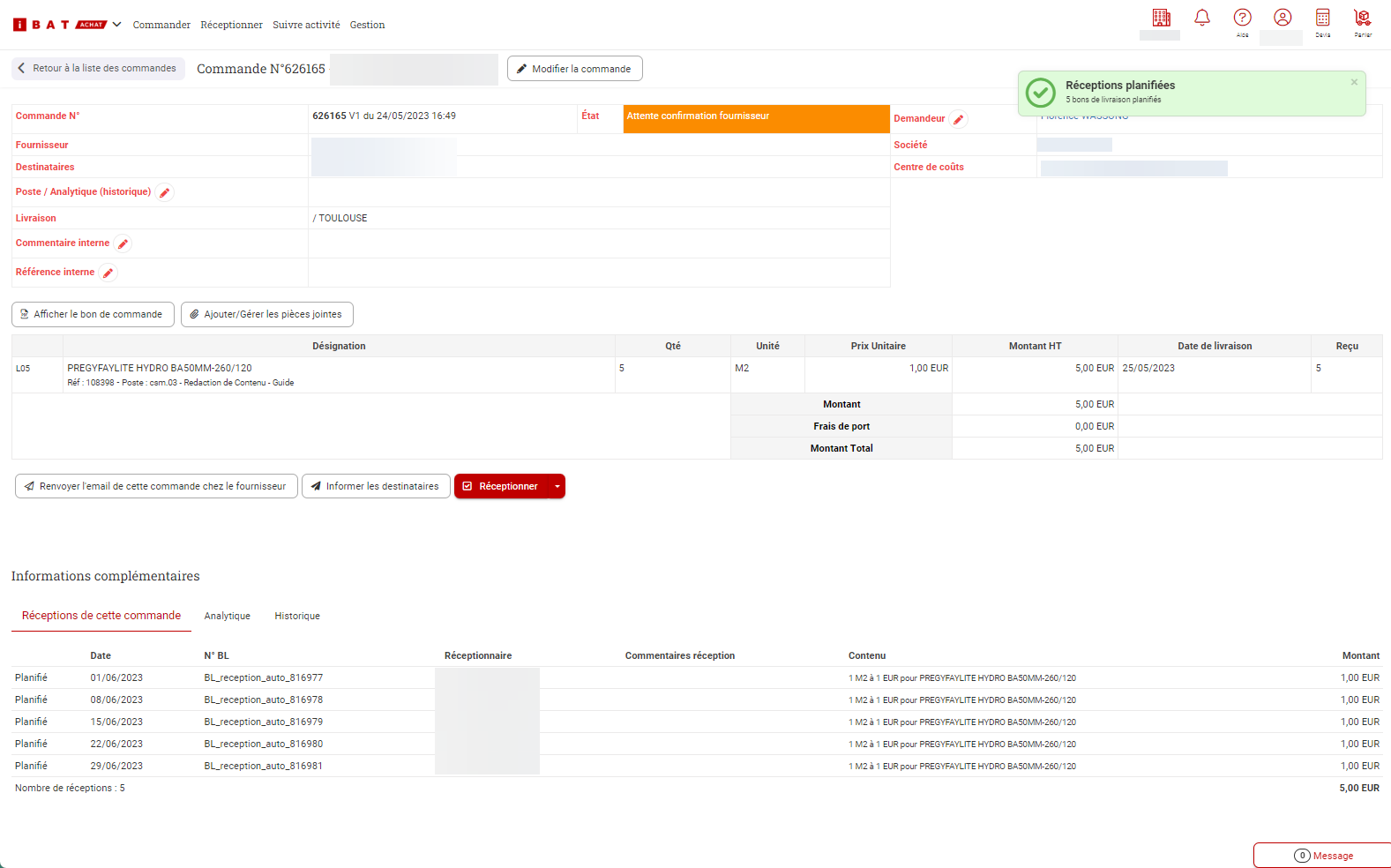 Note :
If necessary, you can go back to the schedule to modify future receptions (no impact on receptions that have already taken place, past receptions are managed in the same way as standard receptions).
Do you have any other questions we haven't thought of? Send us your request at this address. We look forward to hearing from you!
Related keywords :
Planning - schedule - reception - anticipate - subscription - plan