Comparator items displayed from the basket
The terms used in the article below correspond to iSYBUY. To find iBAT equivalents, click on this link.
When you add an item from the comparator to your shopping basket, you now have the option of comparing the selected product with similar products from other suppliers.
This can help you optimise your shopping basket by checking that you have chosen the most economical alternative from all the suppliers offering the same product.

Note :
This functionality is only available on request. If you are interested in activating this option, write to us at support@ibat.solution.com.

In this article :
How to display items in the comparator from the shopping basket ?
Once the configuration has been activated by our teams, add the products you need to your basket, then click on the third little button symbolising a tree structure.

You will then see similar items from different suppliers.
How to select or reject new items ?
You can compare the products and their prices and select the one that best suits your needs.
If you wish to select a product other than the one in your basket, simply click on the red "Choose" button(1). The product in your basket will then be instantly replaced by the new product selected.
If you do not wish to make any changes to your basket, simply click on the arrow to collapse the tree structure (2) and continue with your order.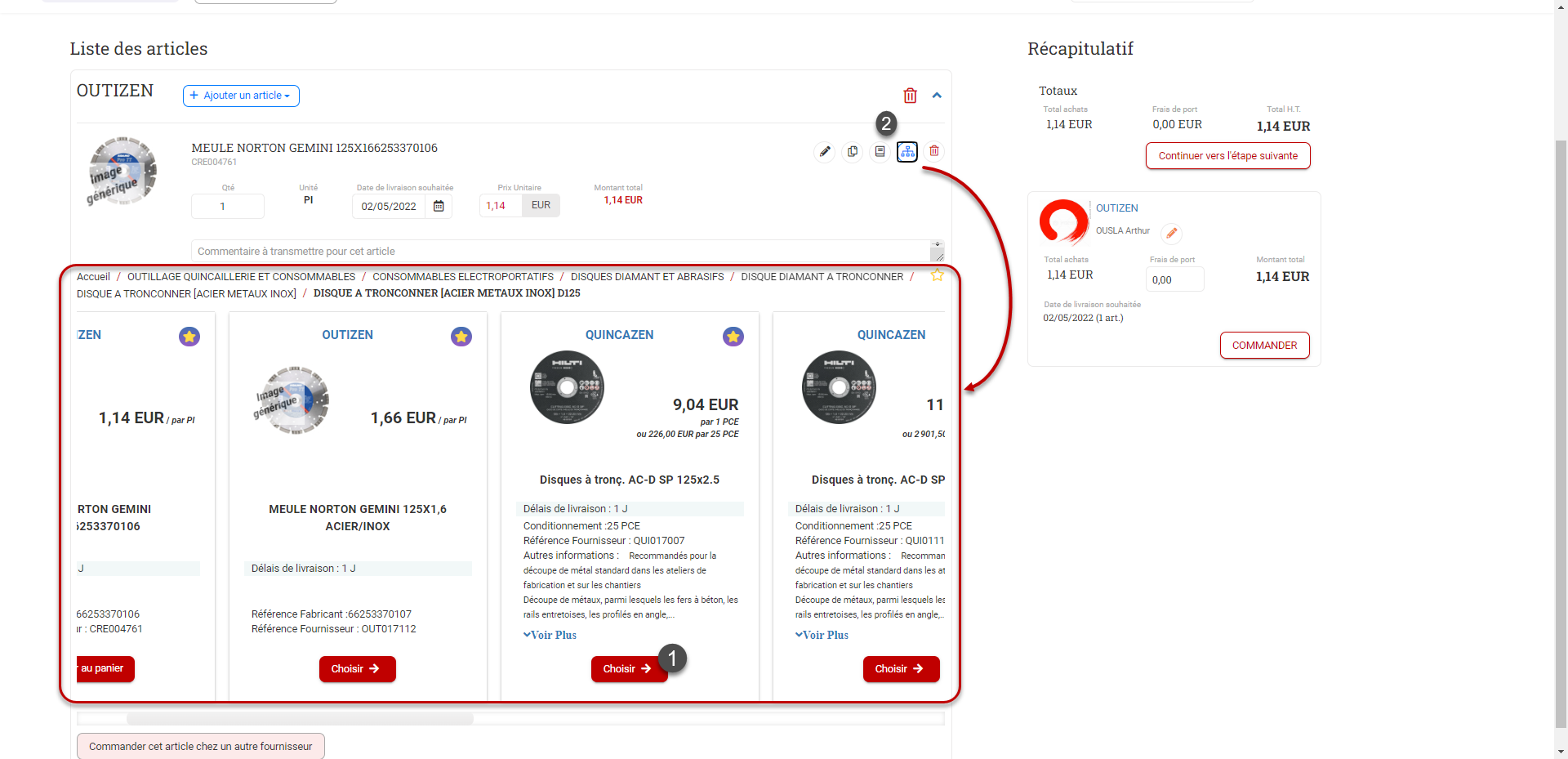 Do you have any other questions we haven't thought of? Send us your request at this address. We look forward to hearing from you!
Related keywords :
Display - items - comparator - supplier - comparison - basket - order - purchase