Find orders linked to your invoices easily
The terms used in the article below correspond to iSYBUY. To find iBAT equivalents, click on this link.
To make it easier to reconcile orders and invoices in iSYBUY, we've indicated the order number to which the invoice is linked more clearly directly on the invoice screen, and vice versa on the order screen.
In this article :
How to find orders linked to invoices ?
How to find orders linked to invoices ?
The first step is to go to the Invoice tab (1) in the Management menu (2).

To give you one-click access to the order associated with the invoice, a "linked order" column appears.


In the "Order" tab of the "Manage" menu, you will find this information directly on the order screen, by clicking on the "Linked invoices" tab whenever an invoice is linked to an order.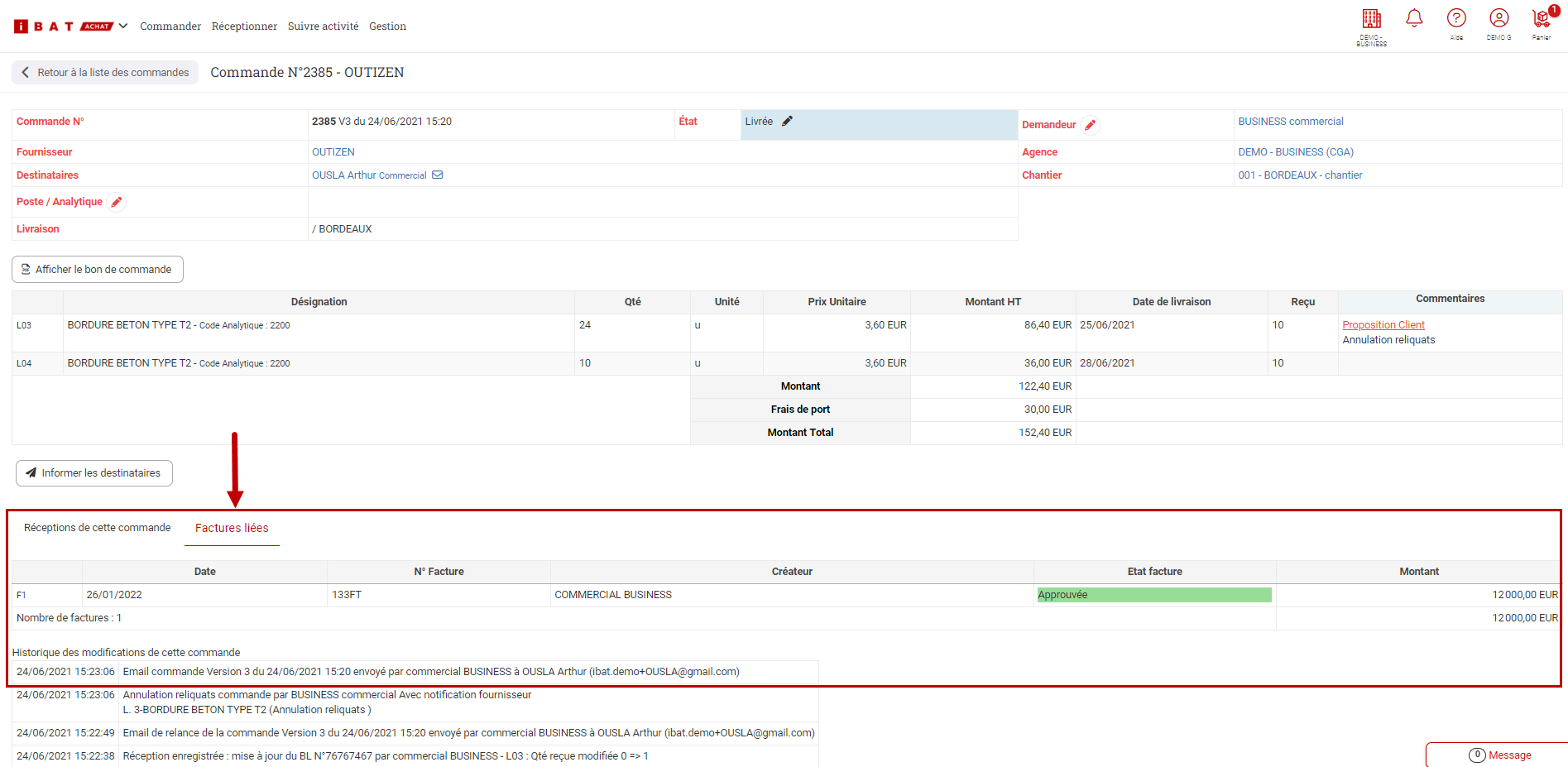 Do you have any other questions we haven't thought of? Send us your request at this address. We look forward to hearing from you!
Related keywords :
link - order - invoice - purchase